Description
Join us Tuesday, May 22nd at the Cooper Hewitt, Smithsonian Design Museum for the New York unveiling of Studio O+A: Twelve True Tales of Workplace Design, the provocative new book from FRAME Publishers.
O+A Founders Primo Orpilla and Verda Alexander will be on hand to talk about 27 years at the epicenter of a design revolution that changed the definition of "office."
Studio O+A will also announce its next design adventure and road trip with Food for Thought Truck.
The talk will end with a Q&A session to satisfy everyone's curiosity.
Then, meet Verda and Primo and the team behind the making of this irreverent look at Workplace Design and get your book signed.
Twelve True Tales of Workplace Design will be available for purchase at the Cooper Hewitt SHOP.
Drinks will be served.


Books, talk, drinks, Manhattan—it's going to be a great night! RSVP now, places are limited!
FYI. No tickets at the door.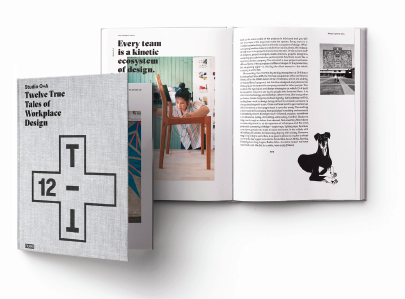 SCHEDULE OF THIS NIGHT OF CELEBRATION ON MAY 22nd:

Doors Open at 6 p.m
Talk and Design Stories 6:30 p.m.
Book Signing and Drinks 7:00 p.m. to 9 p.m.
Bonus: View Cooper Hewitt currents exhibitions: "Access+Ability" and "Bob Greenberg Selects". More info
CANNOT WAIT TO KNOW MORE ABOUT O+A BOOK, read more now!
ABOUT STUDIO O+A
For 27 years Studio O+A co-founded by Primo Orpilla and Verda Alexander has been a creative force in workplace design. What began as a two-person space planning operation in Silicon Valley in 1991 is today a San Francisco-based design firm with over 30 employees and clients that are some of the most dynamic companies in American business. O+A built its reputation on understanding how a new generation of entrepreneurs were changing the work environment and how those changes were reflected (and abetted) by design. From Facebook to Microsoft, Yelp to Uber, Cisco to Nike, our projects have been devoted to making the workplace a contributing member of the team.
THANK YOU TO OUR SPONSORS:
Humanscale, Interface, Kimball, CRI, MG West.