Description
Studio Crawl is a two-night event during which guests meet the designers and creators behind some of the city's most admired products, designs and brands. Studio Crawl is held at various architecture and design studios, shops, galleries and startups around San Francisco allowing studios to share their products and projects to professionals and design enthusiasts. Experience the best of the Bay Area design with us!
All studios will be open from 6-9 PM.
Please bring this ticket with you.
The $10 pass allows you entry into all the studios participating for this night!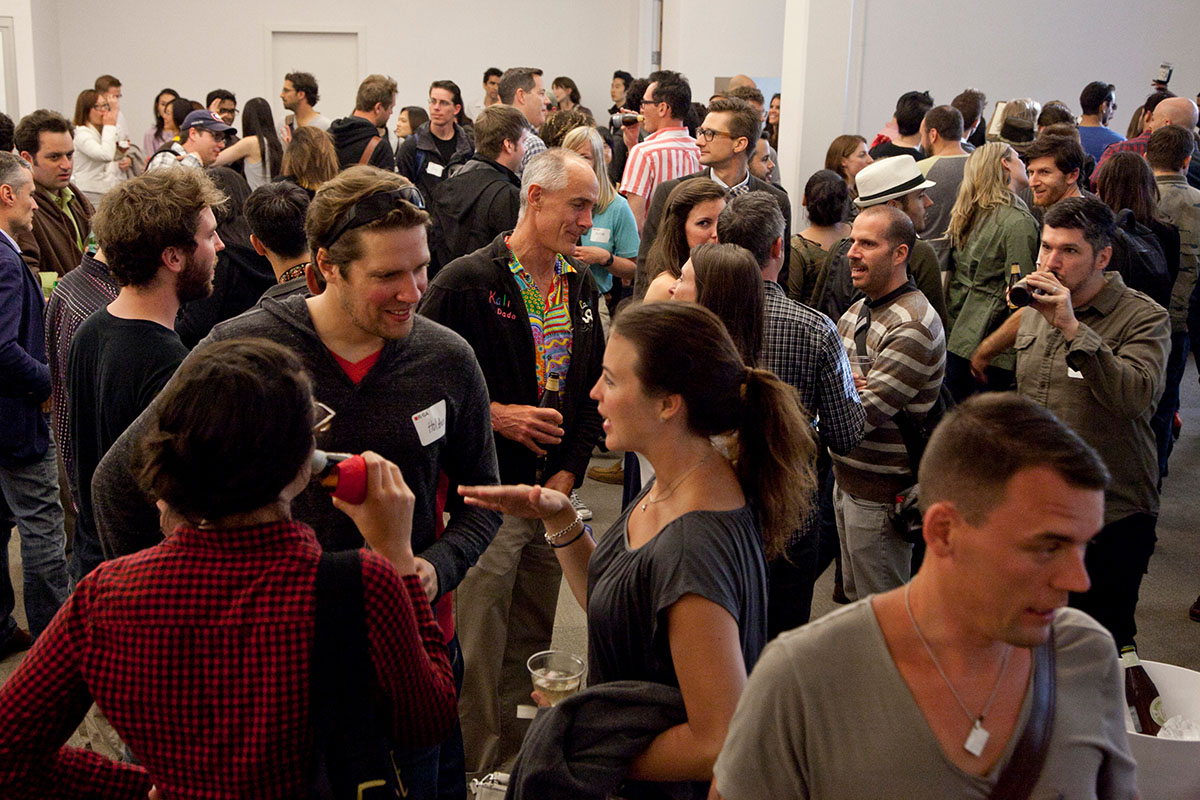 LIST OF STUDIO:
Alloy Product Development : 944 Folsom Street, San Francisco, CA 94107
Visit Alloy Product Development's SOMA studio to learn more about our projects and working in PD. Alloy's Studio Tour will include drinks and hors d'oeuvres. Alloy Product Development is a San Francisco‐based engineering consultancy that brings class‐leading products to life. We are focused on the mechanical and electrical engineering of consumer electronics, household goods, professional equipment, and medical devices.
Atlassian, INC : 1098 Harrison Street, San Francisco, CA 94103
At Atlassian, we have the kind of team you'd take home to meet Mom, but instead, you can invite Mom to the Studio Crawl to meet and chat with the folks behind the product that enables teams everywhere to unleash their potential. Our products help teams collaborate, build software and serve their customers better. Over 68,000 large and small organizations use Atlassian's tracking, collaboration, communication, service management and development products to work smarter and deliver quality results on time.
Box Clever : 285 7th St., San Francisco, CA 94103
The Box Clever team invites you over to their new studio at 285 7th Street to celebrate their 5th birthday. Steadily becoming a staple in the SF Design Week Studio Crawl line-up, Box Clever's annual party promises tunes, treats, and all the refreshments necessary to get those creative conversations going. See you there!
Capital One Design : 1201 3rd Street, San Francisco, CA
As part of the SoMa / Mission Studio Crawl, Capital One Design will be showcasing work from our various design teams around the Bay Area. Projects include but are not limited to: physical interaction work that debuted at SXSW; a set of interactive comic posters focused around helping people better understand their financial health and goals; various R&D projects and processes within the design practice.
Collective Health : 85 Bluxome Street, San Francisco, CA 94107
Collective Health was founded on the belief that better is possible. Driven by our mission to make understanding, navigating, and paying for care effortless, we've evolved the way health benefits work. Come and check out our studio, mingle with our design team and join us in talking about what it takes to tackle design in healthcare.
Elephant : 333 Bryant St. Suite 320, San Francisco, CA 94107
Elephant is an experience design agency born to solve transformational challenges at the intersection of the digital and physical worlds. We exist to create value for companies by creating value for people. We are a grownup start up working between San Francsisco and New York, but not too grown up to know how to host a great party. We hope to see you at the Studio Crawl!.
Extractable : 612 Howard Street, Suite 400, San Francisco, CA 94105
Come meet and mingle with the folks behind Extractable— we are a digital experience agency, delivering intelligent design, UX and strategy to leaders in both the healthcare and financial services industry. Our team thrives on solving complex business challenges and embraces the ever-evolving financial services and healthcare customer and ecosystem. Over the past 17 years, Extractable has built a reputation for award winning financial services and healthcare design work and deep client partnerships that drive measurable results.
LinkedIn : 222 2nd Street, San Francisco, CA 94105
Get to know LinkedIn's User Experience Design team on the 17th floor of our downtown San Francisco office building. Take in the spectacular city views, enjoy an array of snacks and refreshments, grab some sweet swag, and make new connections. Founded in 2003, LinkedIn operates the world's largest professional network on the Internet with more than 467 million members in over 200 countries and territories. We connect the world's professionals to make them more productive and successful.
R/GA San Francisco : 35 South Park, San Francisco, CA 94107
R/GA is a global technology and design powerhouse working with the most innovative clients across 19 offices. We cultiavate a culture of collaboration and are creatively-driven. Come meet the people behind our San Francisco studio where we are focused on innovation-minded clients and designing brands, services and products to grow their businesses.
Splunk : 270 Brannan Street, San Francisco, CA 94107
Here at Splunk, we see data—everywhere. We design innovative platforms and solutions that empower users to gain valuable insights from data. We enable the curious to look closely at what others ignore-machine data-and find what others never see. This year for SF Design Week, we are excited to open our doors to designers and creatives from around the world to our SF headquarters. Come by to check out our space, and have a drink with our designers!
Stimulant : 28 2nd Street, Suite 700, San Francisco, CA 94105
Stimulant uses emerging technologies to transform static physical spaces into dynamic interactive environments. We craft human-scale, site-specific digital experiences that tell stories in unique ways, drive face-to-face interaction, and create lasting memories.

Participants who join the Studio Crawl will get a hands-on demonstration of how Stimulant creates experiences that connect people and place in new ways. Guests will have the opportunity to demo a variety of exciting interactive installations, try out a number of augmented and virtual reality headsets, and engage in a conversation about how emerging technologies can be used for connecting with each other in the real world. Headsets will provide virtual reality experiences but don't worry: conversations and refreshments will be in... regular reality.
Studio O+A : 452 Tehama Street, San Francisco, CA 94103
Swing by Studio O+A to chat with our designers and take a peek at our new design book, "Studio O+A Twelve True Tales of Workplace Design" and get fortified for the rest of your crawl with barbeque and beer! For 26 years Studio O+A has been a creative force in workplace design. What began as a two-person space planning operation in Silicon Valley in 1991 is today a San Francisco-based design firm with over 30 employees and clients that are some of the most dynamic companies in American business. O+A built its reputation on understanding how the next generation of entrepreneurs is changing the work environment and how those changes are reflected (and abetted) by design. From Facebook to Microsoft, Yelp to Uber, Cisco to Nike, our projects have been devoted to making the workplace a contributing member of the team.
Upwork : 475 Brannan Street, Suite 430, San Francisco, CA 94107
Upwork is the world's largest freelancing website, making it simple and quick for freelance designers to find and work with top businesses from hot startups to Fortune 500 companies. Come check out our SOMA office and meet Upwork employees and freelancers. Learn about our vision of where the world of work is heading, and how we're shaping that future.
---
CONTACT INFO: aiga@aigasf.org
REFUND POLICY : We do not offer refunds. If event is sold out, we might be able to give your spot to someone on the waitlist.