"STUDIO BFPL: AFFIRMATION STATION is a 15-minute experiential journey towards positive thinking.
About this Event
"Studio BFPL: Affirmation Station" for Brookfield Place in Lower Manhattan is a new meditative experience created by Marlon Taylor-Wiles of Flying Under The Radar in collaboration with musician Jamire Williams. The 15-minute experience takes 4 guests per time slot on a journey of self-affirmation and self-care. In a world where there are many distractions, "Affirmation Station" is an experience that helps to eliminate negative thought patterns, anxiety, and self-doubt.
This is not your traditional meditation. Let yourself be carried by a score composed by Jamire Williams, layered with comforting positive affirmations narrated by his wife, Asia Williams and sonic contributions by their 3-year-old daughter Ziya Williams. Socially distanced guests are encouraged to internally repeat the affirmations to themselves. The words we use to talk to ourselves matter. This guided experience offers a way to bring attention to your own internal dialogue and encourages a mindful reset.
Please note: This experience takes place indoors for 4 visitors who are socially distant. It is free with advance registration. Please do not arrive more than 10 minutes before your performance slot.
HOURS:
Thursday, January 21 – Sunday, January 24
Thursday, January 28 – Sunday, January 31
— Thursday – Saturday: 2-7pm
— Sunday: 12-5pm
The duration of each experience is estimated at 15 minutes.
Studio BFPL: Affirmation Station is commissioned by Arts Brookfield.
HEALTH & SAFETY INFORMATION
You must book in advance. Please do not arrive more than 10 minutes before your performance slot.
Stay Home If You Are Sick
If you are exhibiting symptoms of COVID-19 including fever, cough, shortness of breath, difficulty breathing, chills, repeated shaking with chills, muscle pain, headache, sore throat, new loss of taste or smell, do not attend the event, and if possible, cancel your reservation so another guest may attend the experience.
We request that you a maintain minimum of 6-foot distance from staff and performers at all times.
Hand sanitizer is available within the event space. Hands can also be washed with soap and water at our public restrooms, located around the corner next to PJ Clarke's.
Following your visit to 'Studio BFPL: Affirmation Station'
Following your time at Studio BFPL: Affirmation Station, if you exhibit signs of COVID-19 or learn of possible exposure, please call New York State COVID-19 Hotline at 1-888-364-3065 or visit the NYSDOH website: covid19screening.health.ny.gov
Face coverings are required and should cover your nose and mouth at all times.
Eating and drinking are prohibited during the event.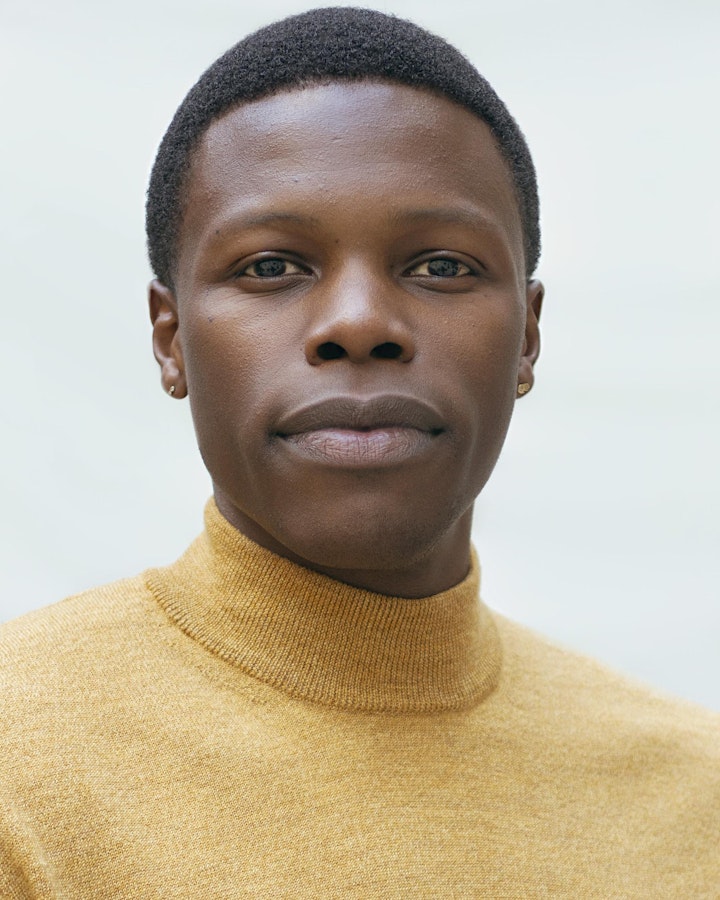 MARLON TAYLOR-WILES [Creative Director of Flying Under The Radar]
Born in Houston, TX, Marlon studied at the Margo Marshall School of Ballet, Houston's High School for the Performing and Visual Arts, and the Boston Conservatory. He toured the world with ArmitageGone! Dance and was named one of Dance Magazine's "25 to Watch". He performed at venues including the Brooklyn Academy of Music (BAM), The Joyce Theater, Teatro Elfo Puccini di Milano, the Yerba Buena Center for the Arts, Museum of Contemporary Art Chicago, the Victoria and Albert Museum, and the Opéra de Monte-Carlo in a command performance for Prince Albert II. Marlon danced in videos for Beyoncé, Madonna, Evian's viral commercial "Baby and Me" and appeared in Elle Italia, i-D Magazine, Vogue and was featured in campaigns for Chobani, Bonobos, and Norstroms. In 2014, Marlon founded Flying Under The Radar (FUTR), a creative consultancy for experiential/creative direction. FUTR has worked with BBC UK, Ovation Network, CFDA, Cole Haan, Theory, Esprit, NY luxury developments by Rafael Vinoly and Sir David Adjaye and the launch of the 300-foot screen at One Times Square. Marlon has also had the privilege of performing at the Whitney Museum alongside experimental musician Jamire Williams. In 2019, Marlon became an adjunct professor at Hunter College and created a course in collaboration with Kathleen Issac called Tech and Tech (Technique and Technology).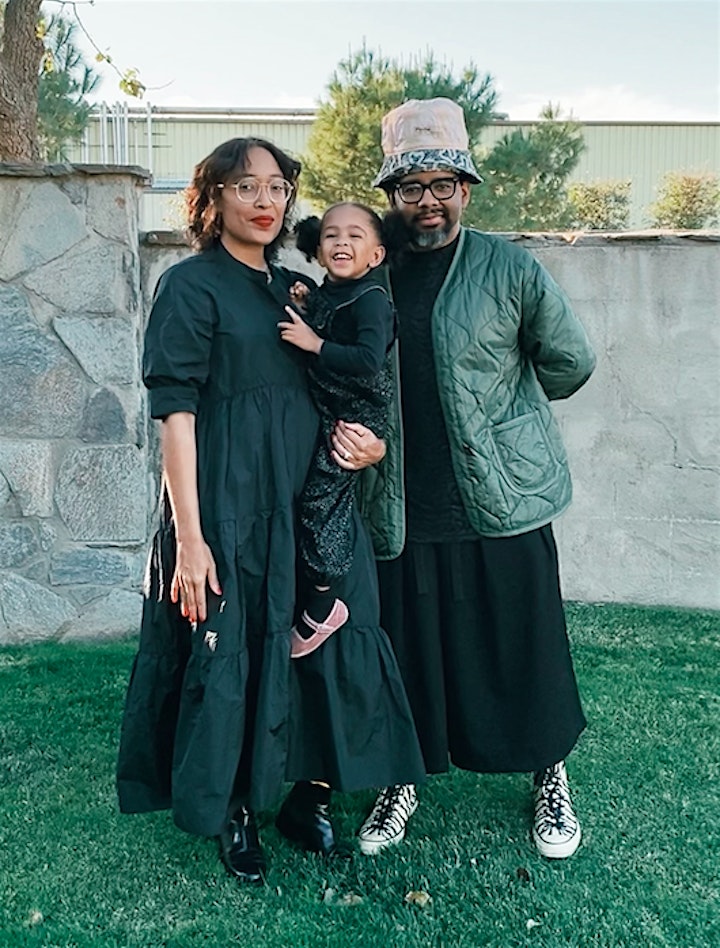 JAMIRE WILLIAMS & FAMILY [Composer and Narration]
Jamire Williams is a multidisciplinary artist who functions in the areas of music performance, performance art, composition and visual art. After receiving his B.F.A. from The New School in 2006, he has since performed and presented works worldwide in spaces such as The Whitney Museum of American Art, Lawndale Art Center, Bim Huis, LACMA, Montreal Contemporary Art Museum, Stony Island Arts Bank, Arlene Schnitzer Concert Hall, Michael Todd Gallery and Theatre des Bouffes du Nord. His list of collaborators reads like a who's who of artist, working with acclaimed figures such as Solange Knowles, Herbie Hancock, Jason Moran, Dev Hynes, Kara Walker, Robert Glasper, Julie Mehretu, Moses Sumney, Kahlil Joseph, Jamal Cyrus, Christian Scott, Jeff Parker, Jose James and Christophe Chassol, to name a few. Recently he was acknowledged as a key contributor and producer on Solange's critically acclaimed album "When I Get Home" and he has been the primary drummer for avant-pop figure Blood Orange for the past several years. Last fall Williams was heralded as a featured performer at The Whitney Museum for Jason Moran's exhibition Jazz On A High Floor In The Afternoon. In 2016, he released a solo concept album entitled /////Effectual on Leaving Records. The album was a genre bending project that highlighted the drum set as a focal point of sonic interpretation. The album was also paired with a series of visual collage pieces that reflected the works full embodiment.
ABOUT ARTS BROOKFIELD
Arts Brookfield presents exciting, world-class cultural experiences to hundreds of thousands of people for free each year in both indoor and outdoor public spaces at Brookfield's premier office properties in New York, Los Angeles, Denver, Houston, Washington, D.C., London, Toronto, Perth and Sydney. From concerts, theater and dance to film screenings and art exhibitions, Arts Brookfield has brought public spaces to life through art for more than 30 years. More at ArtsBrookfield.com
ABOUT BROOKFIELD PLACE NEW YORK
Brookfield Place (BFPL) New York is one of Brookfield's most iconic Place Making destinations that brings together modern office space, cultural experiences, curated dining and world-class shopping. One of New York City's most dynamic districts, Brookfield Place is a step away from the everyday and in step with the latest in global and local culture. The 14-acre, 5-building complex on the Hudson River in Lower Manhattan is home to some of the world's most innovative companies and one of New York's most celebrated experiential, culinary and shopping destinations. Brookfield animates its grand indoor and outdoor public spaces year-round through a mix of culture and events, bringing together a diverse array of New Yorkers and visitors. From waterfront cafes along the North Cove Marina to palm trees inside the famed Winter Garden, art installations to live music, Brookfield Place New York is a setting for discovery and inspiration, savoring and indulging, relaxing and socializing. More at BFPLNY.com