Description
The Arne Nixon Center Advocates

presents
Studio 54 meets Fulton 55: Past meets Present
A Community Mural Project DISCO Fundraiser
Featuring DJ Mr. Leonard
Saturday, February 23, 2019
Doors open for VIP at 7:00 p.m.; General admission at 9:00 p.m.
Ticket information:

$50 (VIP) 7:00 p.m. early entrance
VIP ticket includes, access to second floor VIP lounge, photo portraits of VIPs will be projected on the wall of the Discotheque throughout the night in iconic Warhol-style, limo photo booth with champagne toast & limo ride down Fulton Street, disco dance lesson with Peter Netzley, Disco dancing the night away to legendary Disco Hits of the 70's & 80's. Be FABULOUS, Be FAMOUS, Make it LEGENDARY.
$20 (General) 9:00 p.m. admission
General admission ticket includes, group Hustle lead by Peter Netzley and Amy Novak, Disco Soul Train, Special appreance by Drag 'King' Maximus Orgazmo of the Imperial Dove Court de Fresno. Party in the Limelight!
This is a 21+ event only. No refunds on tickets purchased.
Proceeds from ticket sales will benefit the Nixon Center up and coming Community Mural Project slated for May 2019. In collaboration with award-winning children's illustrator and muralist Rafael López, a community comes together in celebration and together we will create a thing of beauty for a Southeast Fresno neighborhood.
Mural Project DISCO Fundraiser:
2019 rings in a new year for the Arne Nixon Center Advocates as we unite forces for a one night only DISCO extravaganza. Bridging our colorful and diverse communities', for a night of dancing and entertainment in the hottest venue in the Cultural Arts District in Historic Downtown Fresno, CA. Join the party as Fulton 55 transforms into the legendary New York discotheque Studio 54. The red velvet ropes are removed as you cross the threshold and prepare yourself to experience the glitter, creative syenrgy and chic glamour of the DISCO era.

Rub shoulders with superstars of the Discotheque. DISCO attire encouraged, arrive as your favorite celebrity; Andy Warhol & Edie Sedgwick, Liza Minnelli, Barbra Streisand, Tina Turner, Halston, Sylvester, Cher, Elizabeth Taylor, Grace Jones, Madonna, Beyonce, Kanye and Kim and others and plan on making some A-List connections.
Stay updated on event news, sponsors, announcements, and updates on our Facebook Event Page here,

For more information, contact the Arne Nixon Center at (559) 278-8116 or email Jami Helwig at jhelwig@csufresno.edu

See you on the dancefloor!
This is a 21+ event only. No refunds on tickets purchased.

Our community partners lineup:

Feb 1st 7pm @ Historic Crest Theatre - film screening of the 1977 cult classic film Saturday Night Fever starring John Travolta, Peter Netzley leading a group dance hustle.
Feb 16th 5pm - 7pm @ Tower District Records - DJ Mr. Leonard spinning non-stop DISCO, tickets available for purchase (cash and cards accepted).
Feb 23rd @ Fulton 55 - Event venue, if not sold out tickets will be available at the door.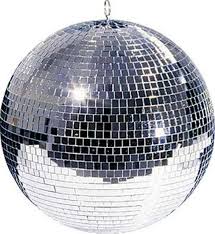 Special THANK YOU to our friends and community partners and sponsors:
Friends of the Arne Nixon Center

Cultural Arts Rotary Club CARC - grant
Sal Quintero - Fresno County Board of Supervisors District 3
Women's International League for Peace and Freedom Wilpf - community sponsor/supporter

Reforma de Valle Central - community sponsor/supporter
Henry Madden Library
DJ Mr. Leonard - music historian and Legendary DJ
Bebe O's Vintage Boutique - for all vintage & retro 70's & 80's fashions retail & rental options, tickets available for purchase (cash only).
Limo for You - providing the ultimate VIP Limo experience

Peter Netzley and Amy Novak - dance instructors

Imperial Dove Court De Fresno - special guest appearance by Maximus Orgazmo
Eric Gomez - hairdresser
Francisco Rodriguez - fashion designer