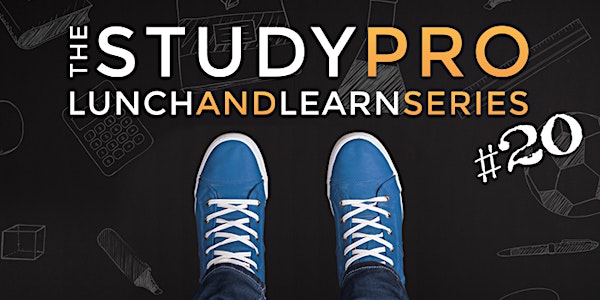 Students and Stress: What's Going On and How Can Parents Help?
Location
The StudyPro
6849 Old Dominion Drive
#200
McLean, VA 22101
Description
A 2013 survey* on 'Teens and Stress' by the American Psychological Association was one of the first to report that teens are reporting stress levels that are higher than adults. In 2018, 45% of nearly 36,000 high school students said that they feel stressed "all the time".
Other significant findings in the APA survey include :

83% of teens named school the top source of

stress



42%

say they are not doing enough to manage their stress

35% say that stress has caused them, in the last month, to lie awake at night in bed
The report identified stress symptoms in teens to include feeling anxious, tired, procrastinating or neglecting responsibilities, having trouble concentrating and experiencing changes in sleeping habits.

In our January (free) Lunch and Learn, Dr. Michelle Mullaley, Partner and Licensed Clinical Psychologist at Bridges Therapy and Wellness Center, will address this important issue and share strategies for helping parents recognize stress-based behavior in their children and what they can do to help reduce that stress throughout the year.
issues that create stress for today's students




physical/bodily reactions that take place under stress



common emotional and interpersonal reactions to stress

how to encourage self-care (including improved sleep and nutrition) to foster positive stress management and resilience and


stress management techniques to help manage stress
With the right tools, parents can help teens learn to manage stress before it takes a toll on our health (and our relationships!).
*To see more on the 2013 APA survey, click here.
** To see more on the 2018 "After School" survey, click here