StudentRND Labs Demo Day

Monday, August 18, 2014 from 6:00 PM to 8:00 PM (PDT)
Event Details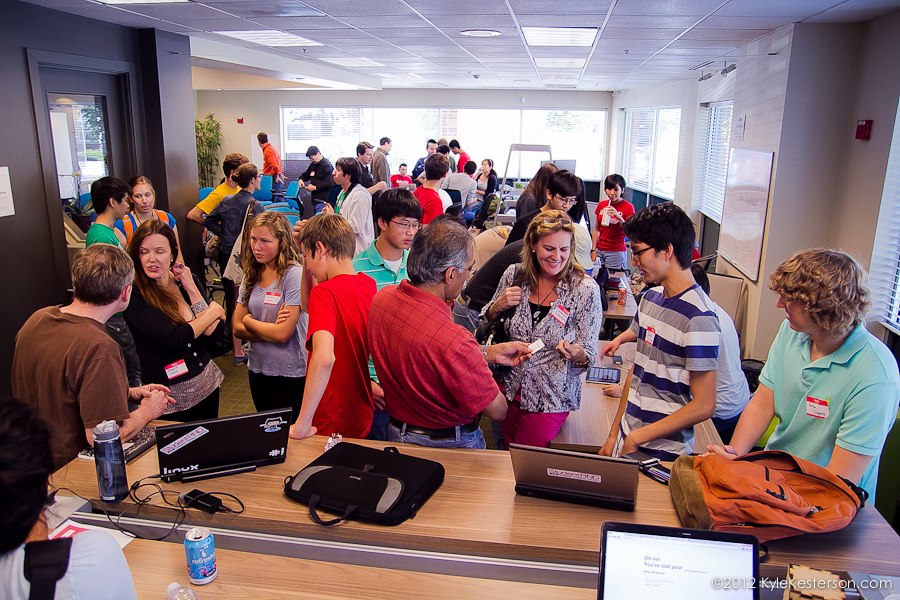 StudentRND Labs Demo Day

Come to see the 2014 class of the StudentRND Labs participants demo their cool projects and services to the Seattle tech community!
High School & College students across the United States are spending three weeks of their summer at StudentRND Labs in Seattle, working on building something amazing with technology. When attending, you'll be among the first to see many of them! 
Previous StudentRND Projects include: APOC Mini Radiation Detector, Reis Audio, Sidebar, the Plasma Speaker, SciSub, and more! 
Schedule
6PM: Opening Presentations
6:15 PM: Labs Presentations
7:15 PM: Open Demos
About StudentRND
What is StudentRND? StudentRND is a 501(c)(3) nonprofit organization that creates the next generation of technologists by encouraging students to work on tech projects in their spare time. We want to create a world where building an app or game is just as normal as playing a sport or musical instruments. In addition to Labs, we also run CodeDay, a nationwide network of 24-hour coding events for high school and college students.