Description
This workshop will cover introductory and advanced Excel functionality, including entering and manipulating data, performing calculations, and using functions, charts and pivot tables.
Please note that this workshop will be focused almost exclusively on Excel for PCs and that PCs in Carson 61 will be used (reference materials, including a list of functions and shortcuts, will be provided for Macs).

---
Schedule of topics to be covered (estimated times provided):
11:15am to 12:30pm (1hr 15mins) - Basic Excel techniques
Microsoft Office Shortcuts

F

ormatting

Efficient Navigating & Viewing
12:30 to 1pm (30mins) - Lunch will be served
1pm to 3pm (2hrs) - Advanced Excel techniques*
V/Hlookups

Index

Filter & Sort

Pivot Tables
* Additional topics to be covered if time allows: Formula Auditing, Goal Seek, Data Validation, Dynamic Transpose
---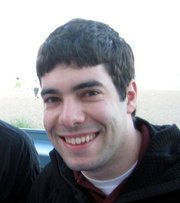 Tom DeFalco is a Senior Associate with the Parthenon Group, a strategy consulting firm based in Boston. He has been with the firm for 2 years and focuses in the company's private equity and corporate advisory work, completing projects with fortune 500 companies and exploring a variety of industries. Tom is currently building an excel revenue model to support a potential acquisition. Tom graduated from Dartmouth in 2009 with a degree in Economics. At Dartmouth, he taught skiing at the Dartmouth Skiway and played ultimate Frisbee. Tom currently lives in Boston's South End.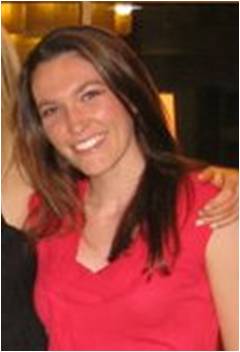 Lindsay Blodgett joined The Parthenon Group as an Associate in September 2010. She completed an 8-month rotation in Parthenon's Private Equity Practice, where she conducted analyses of target companies in industries ranging from construction and food processing to protein powders and women's cosmetics. In May, she joined Parthenon's Industrials practice. She recently built an excel-based model to support a war-gaming session with a client in Tokyo, Japan. Lindsay grew up in Southern California, and graduated from Dartmouth in 2010 with a degree in Economics and Italian. She lives in Boston's North End.
Organizer of Student Workshop: Excel Training
The Nelson A. Rockefeller Center for Public Policy and the Social Sciences at Dartmouth College fosters a commitment to the ideals of public service, leadership, and informed civic engagement exemplified by the man for which the Center is named, Nelson A. Rockefeller. The Center endevors to inspire and energize students to become effective leaders in their communities & to cherish and participate in democracy. Connect with us online!