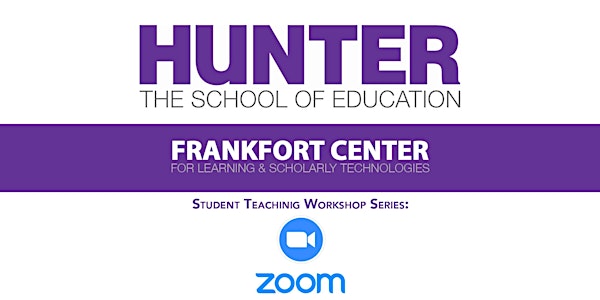 Student Teaching Workshop Series: Zoom
Zoom is a synchronous tool that allows for real-time face-to-face communication in a virtual environment.
By Frankfort Center for Learning and Scholarly Technologies
Date and time
Wednesday, August 31, 2022 · 12 - 1:15pm PDT
About this event
Please join us for a webinar on the basics of using Zoom.
In this session you will learn:
To navigate the Zoom environment
To schedule and host a Zoom session
To use the screen sharing feature
To use the chat feature
To manage a Zoom session
To use breakout rooms
Recording your session
About the organizer
The Frankfort Center for Learning Technologies, a pioneer in the video analysis of teaching and counseling, has supported video and educational technologies for the School of Education since 2007.