Join us for the Fall 2019 Student Showcase!
About this event
This showcase is an open studio, a chance to observe the students' journey of poetic computation and see their works in progress. The showcase will be held on Sunday, Dec. 1 and Monday, Dec. 2 and is free and open to public.
We will be open:
Sunday Dec. 1st ~ 1pm - 6pm (performances between 4 - 6pm)
Monday Dec. 2nd ~ 3pm - 9pm
Come meet our amazing students of the Fall 2019 cohort, celebrate their hard work and hang out. Take a look at the weekly blog posts to see what the semester has been like from the students' perspective.
We hope you'll join us to celebrate the work of Allison Chan, Danny Garfield, Esther Bouquet, Francisco Rojo, Gia Castello, Iain Nash, Katherine Diemert, Lia Coleman, Mark Anthony Hernandez, Mathilde Mouw-Rao, Max Bittker, Maxwell Neely-Cohen, Natalie Rothfels, Olivia Ross, Shelby Wilson, Yuzhu Chai, Zai Aliyu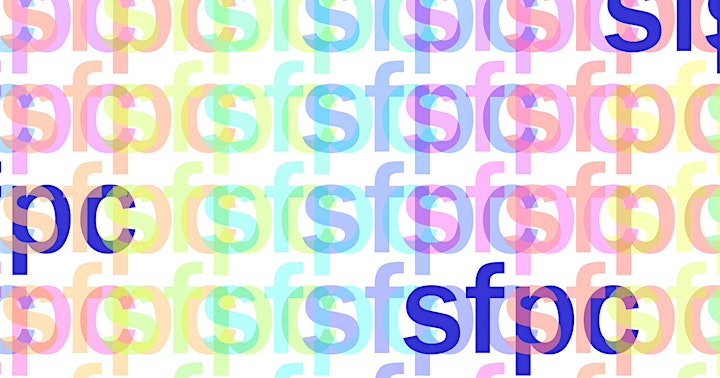 The School for Poetic Computation (SFPC) is an independent school for art and technology, based at 155 Bank street, in the courtyard of Westbeth Artists' Housing in New York City.
Our motto is "More Poetry, Less Demo!" At the end of each semester, we open our doors and invite the public to participate in artistic experiments, ask questions and be inspired to start new collaborations.
Showcase organized by Lauren Gardner
Promo image by Lia Coleman
Videos below from the Showcases of previous sessions, Fall 2018 & Spring 2019
Fall 2018 photos by Minu Han