Student Scientists: Education in Your National Park
Develop strategies on how Citizen Science and water quality learning can be integrated into your classroom!
About this Event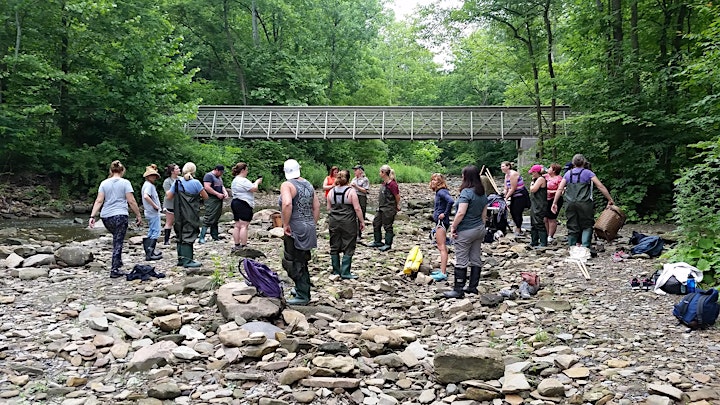 Citizen Science is the involvement of everyday people in making scientific observations of the world around us. These observations address real world problems and contribute to scientific research projects. Citizen Science presents opportunities for teachers to get their students involved in impactful research. Teachers from all disciplines are encouraged to register for this engaging workshop to learn how Citizen Science, with an emphasis on water quality, learning can be integrated into your classroom.
Session Dates:
Friday, October 11th 8:30am - 4:30pm
Saturday, October 12th 8:30am - 4:30pm
Note: Third workshop session to take place in Spring 2020 (Date TBD)
Location:
November Lodge @ Cuyahoga Valley Environmental Education Center
3675 Oak Hill Rd. Peninsula OH 44131
Additional Info:
Primarily designed for teachers 5th through 12th, but all teachers are welcome.
Registration fee includes instruction, materials, credits, daily lunch and snacks.
A certificate for 3 CEU's will be provided upon completion of all workshop requirements.
Optional Graduate Credit Available:Course offers 2 Credit Hours. Registration for credit will take place during the workshop on Friday, October 11th. Credits costs are included in the workshop fee.
Have more questions? Email Jesús Sánchez at jsanchez@forcvnp.org