Student lunch with Yale Professor of Law Daniel Markovits

Thursday, April 21, 2016 from 12:15 PM to 1:30 PM (EDT)
Event Details
Student Lunch with
Daniel Markovits

Guido Calabres Professor of Law, Yale Law School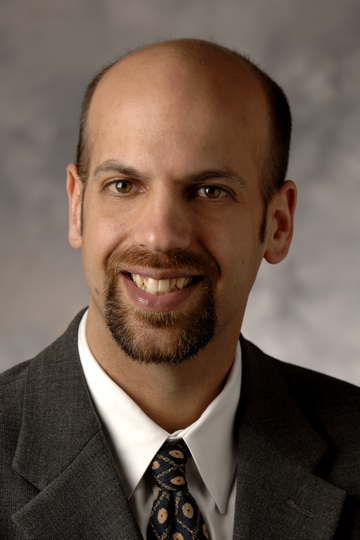 Thursday, April 21, 2016

12:15-1:30 PM

Morrison Commons, Rockefeller Center
The Rockefeller Center is hosting this student dinner with Prof. Markovits following his public lecture, "Meritocracy and Its Discontents," at 4:30 pm in Rockefeller 003.
Speaker Bio:

Daniel Markovits is Guido Calabresi Professor of Law and founding director of the Center for the Study of Private Law at Yale Law School. He works in the philosophical foundations of private law, moral and political philosophy, and behavioral economics. He has written articles on contract, legal ethics, distributive justice, democratic theory, and other-regarding preferences. Markovits concentrates, in each area, on the ways in which legal orderings engage the human instinct in favor of sociability to sustain cooperation even among persons who pursue conflicting interests and endorse competing moral ideals.
Markovits has published in a wide range of academic journals, including in the Yale Law Journal, the American Economic Review, and Science. He is author of A Modern Legal Ethics: Adversary Advocacy for a Democratic Age and, most recently, Contract Law and Legal Methods. He is currently writing one book on the sociology of market relations, tentatively entitled Market Solidarity, and another on economic inequality, tentatively entitled Meritocracy and Its Discontents.
After earning a B.A. in Mathematics, summa cum laude from Yale University, Markovits received a British Marshall Scholarship to study in England, where he was awarded an M.Sc. in Econometrics and Mathematical Economics from the L.S.E. and a B.Phil. and D.Phil. in Philosophy from the University of Oxford. Markovits then returned to Yale to study law and, after clerking for the Honorable Guido Calabresi, joined the faculty at Yale.
When & Where

Morrison Commons
Rockefeller Center
Corner of North Main and Webster Sts.
Hanover, NH 03755


Thursday, April 21, 2016 from 12:15 PM to 1:30 PM (EDT)
Add to my calendar
Organizer
The Nelson A. Rockefeller Center at Dartmouth College
The Nelson A. Rockefeller Center for Public Policy and the Social Sciences at Dartmouth College fosters a commitment to the ideals of public service, leadership, and informed civic engagement exemplified by the man for which the Center is named, Nelson A. Rockefeller. The Center endevors to inspire and energize students to become effective leaders in their communities & to cherish and participate in democracy. Connect with us online!

Student lunch with Yale Professor of Law Daniel Markovits