Student lunch with Dartmouth Trustee and Journalist Mort Kondracke '60

Wednesday, March 2, 2016 from 12:30 PM to 1:30 PM (EST)
Event Details
Student Lunch and Discussion with
Mort Kondracke '60

Dartmouth Board of Trustee; Editor and Columnist, Roll Call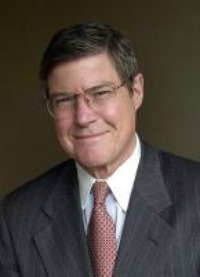 Wednesday, March 2, 2016

12:30-1:30 pm

Morrison Commons, Rockefeller Center
The Rockefeller Center is hosting this student lunch and discussion with Dartmouth Trustee Mort Kondracke. Seating is limited to the first 25 who register, so do not hesitate if you want to take advantage of this exciting opportunity. If you do register, you must show up.
Mr. Kondracke will be giving a public talk, "Jack Kemp, 2016 and the Future of American Politics," later that day - at 4:30 pm, Haldeman 041. Description below.


A biography of Mort Kondracke '60:

Mort Kondracke has been a national journalist for 45 years, the last 22 years as an editor at Roll Call, the newspaper affiliate of The Economist covering the U.S. Congress.
Previously, he was the Jack Kemp Scholar at the Library of Congress, a senior editor at The New Republic, Washington bureau chief of Newsweek, and a Wall Street Journal columnist. He was a regular commentator at Fox News and on The McLaughlin Group and on ABC's This Week. A Nieman Fellow at Harvard from 1973-74, he has also frequently appeared on Meet the Press and NPR and was a panelist in the 1984 presidential debate. He is on the boards of the Founders Council of the Michael J. Fox Foundation, Parkinson's Action Network, and is author of Saving Milly: Love, Politics and Parkinson's Disease, subject of a CBS Sunday Night Movie.
As an undergraduate, Kondracke was president of The Dartmouth. He received his AB in English in 1960. He was a board member of the Dartmouth Alumni Magazine and served as his class secretary. He received the Daniel Webster Award for Public Service from the Dartmouth Club of Washington. Kondracke has two daughters, Alexandra '91, a Hollywood filmmaker, and Andrea, a New York physician.
Lecture description:
Jack Kemp was a dedicated conservative, but also wanted the Republican Party to once again be the party of Abraham Lincoln, the party of opportunity for everyone. He was optimistic, idealistic, growth-oriented, compassionate, inclusive. He'd be appalled by the polarized condition of American politics today. His spirit, and many specific policies he recommended, could help the country revive growth, family prosperity and national morale. 
When & Where

Morrison Commons
Rockefeller Center
Corner of North Main and Webster Sts.
Hanover, NH 03755


Wednesday, March 2, 2016 from 12:30 PM to 1:30 PM (EST)
Add to my calendar
Organizer
The Nelson A. Rockefeller Center at Dartmouth College
The Nelson A. Rockefeller Center for Public Policy and the Social Sciences at Dartmouth College fosters a commitment to the ideals of public service, leadership, and informed civic engagement exemplified by the man for which the Center is named, Nelson A. Rockefeller. The Center endevors to inspire and energize students to become effective leaders in their communities & to cherish and participate in democracy. Connect with us online!

Student lunch with Dartmouth Trustee and Journalist Mort Kondracke '60