Description
Student Laboratory Techniques Workshop
Held at Michigan State University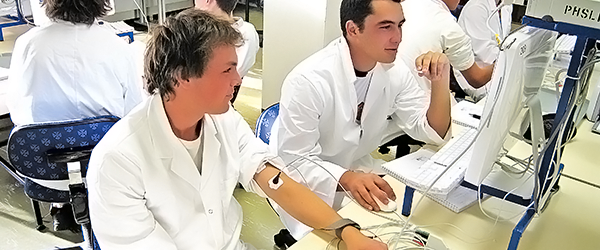 ADInstruments is excited to offer this workshop for Life Science Educators!
Scheduled Topics Include:
LabChart basics and selected human experiments

ECG & peripheral circulation

EMG & muscle fatigue

Exercise physiology and repiratory gas analysis

Introduction to Lt

Selected Psychophysiology experiments

Selected LabTutor human experiments

Who Should Attend:
•

Educators looking to perfect their skills & gain some new techniques in lab instruction.
• Instructors looking to "jump-start" their Fall A&P course preparations.

• Instructors from novice to expert skill levels using ADInstruments hardware & software.

This Workshop Provides:
•

Hands-on experiments.

• One-on-one interaction.
• An opportunity to network with your peers.
Benefits From Taking This Workshop Include:
•

Learn new techniques for use in your upcoming courses.
• Learn by doing to master your PowerLab system.
• Invest in your professional development.
Detailed schedule and map directions will be sent to attendees one week before the event.
Accommodations
Several hotels are near campus, for a full list please visit this link

Terms and Conditions: This event may be cancelled or rescheduled by Instructor due to adverse weather, low class enrollment, catastrophic event or for other reasons. All registrants will be notified at least 30 days before the event and course registration fees will be fully refunded should course be cancelled. Course cancellations must be received prior to 30 days before the start date of the event to receive a full refund. No-show's and late cancellations will be charged the full event price. If you would like to send someone in your place or receive a credit for a future training course, please contact the event coordinator at workshop.na@adinstruments.com.