Description
Topic of the week: Social Entrepreneurship
What is social entrepreneurship? How can we solve global problems through for-profit solutions? What is the difference between social entrepreneurship and social responsibility? On Tuesday, November 21st join us and guest speaker Daniela Cadena at StartUP FIU Student Lab as we discuss social entrepreneurship.
Who is Daniela Cadena?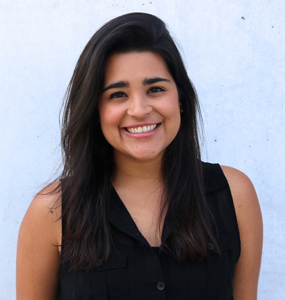 Daniela is an FIU alumna, passionate about creating touch points among students, universities, and local communities through social entrepreneurship initiatives. Through sustainable social value propositions, Daniela leads social entrepreneurship at StartUP FIU by providing resources for projects focused on segments of the populations that lack financial means or political clout.
What is StartUP FIU Student Lab?
StartUP FIU Student Lab is a weekly meeting focused on three pillars: Entrepreneurship, Technology, and Sustainability. Open to all students and members of the community, our goal is to create a place where aspiring like-minded individuals can engage in the startup community. Together we want to learn, create ideas, develop projects, and grow as individuals.
What to expect?
Each week will focus on a different topic. We will learn together either by hands-on learning workshops, lecture style, or bringing in guest speakers. We also will bring awareness of upcoming StartUP FIU and Miami startup events, exposure to internships, and networking opportunities with mentors and successful entrepreneurs.
We want YOUR opinion!
Come help us shape the StartUP FIU student lab. Let us know of events, workshops or projects you would like to learn about! We are here for the community and want to grow with the community. Come take part in building something great.