About this Event
Para ingresar al evento por favor termine este formulario! Nombre completo, correo y de ser posible número celular.
La información debe estar completa de lo contrario las personas no podrán entrar al edificio.
https://docs.google.com/forms/d/e/1FAIpQLSfri10Z9ifrTWJcorrEVgUBEohKOCCRrvAJfBQLtw6NlbKuHw/viewform?usp=sf_link
Graduation time! Our fullstack, full time coding course is an intense 10-weeks of web development training. We are excited to have our graduating students present their final projects. This event is hosted by Bogota Dev and Dafiti. We socialize and network for the first half hour.
Companies attending tonight are the following:
1. Zemoga
2. Dafiti
3. Hogaru
4. ASIC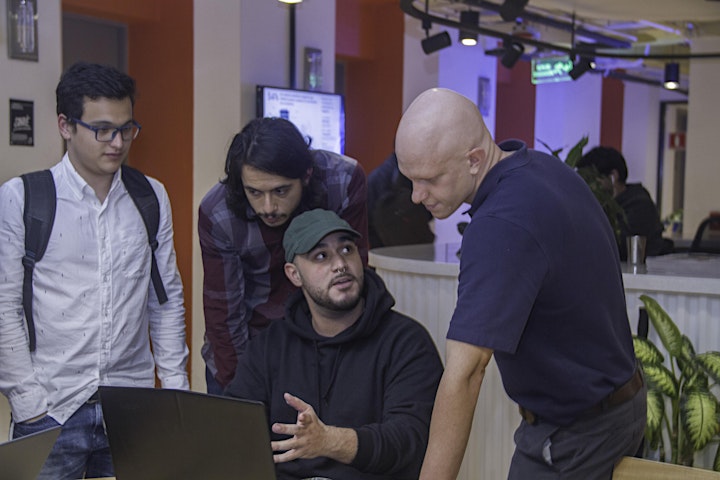 Food and drink provided!
(Loose) Schedule:
6:00 - 6:30 pm - We are mingling and networking!
6:45 - 7:00 pm - Company Introductions
7:00- 7:10 pm - Student Intros
7:20- 8:25 pm: Student Presentations, each student presents final project and audience is welcome to ask questions.
8:30 pm: Saying goodnight!