Student Dinner with Crime & the Constitution Panelists

Monday, February 20, 2017 from 6:30 PM to 7:30 PM (EST)
Event Details
Student Dinner with Crime & the Constitution Panelists

Panelists:
Derek Epp, Postdoctoral Research Associate, Policy Research Shop, Nelson A. Rockefeller Center
Lia Ernst, Staff Attorney, ACLU of Vermont
Julie Kalish '91, Lecturer of Writing, Institute for Writing and Rhetoric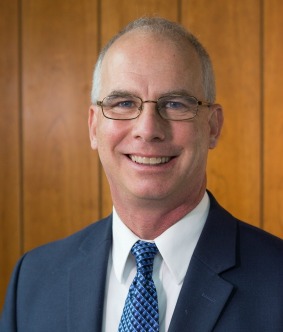 Moderator:
John Greabe '85, Professor of Law, UNH School of Law
Monday,  February 20, 2017

6:30-7:30 PM

Morrison Commons, Rockefeller Center

The Rockefeller Center is hosting this student dinner after the public event, "Crime and the Constitution: Arrest, Trial, Incarceration," at 5:00-6:30 pm, in Rocky 003. The public event is co-sponsored by Constitutionally Speaking New Hampshire.

Panelist Bios:
Derek Epp is a Postdoctoral Fellow, Visiting Assistant Professor, and Manager, Policy Research Shop at the Nelson A. Rockefeller Center for Public Policy. He received a Ph.D. and M.A. in American Politics with a minor in Public Policy from the University of North Carolina at Chapel Hill. He has a B.A. in political science from the University of Maryland at College Park. His research agenda focuses on policy change, asking why some policies persist – remaining the status quo for decades – while others undergo frequent adjustments. To this end, his research measures the capacity of institutions to attend to political information and then tracks the allocation of that attention across issues: what issues receive attention, for how long, and to what effect. He also studies criminal justice with a particular focus on racial patterns in police traffic stops.
Lia Ernst joined the ACLU of Vermont as a Staff Attorney in 2015. She had previously served as a judicial law clerk for the U.S. District Court for the Eastern District of Michigan and the U.S. Court of Appeals for the First Circuit, a legal intern at the ACLU of Michigan, a legal fellow at the ACLU of Massachusetts, and an associate attorney for a small Michigan firm focused on criminal defense and attorney ethics. Lia graduated from the University of Michigan Law School, and she got her undergraduate degree in biology from Swarthmore College and a Master's degree in anthropology from the University of Wisconsin-Madison
Julie Kalish is a Lecturer in Dartmouth's Institute for Writing & Rhetoric. She teaches a course on the Supreme Court, has a particular interest in the First Amendment Speech and Religion clauses, and is doing research on the opinions of Justice Alito. Julie is Vice President of the Board of Directors for the ACLU of Vermont and also serves on its Legal Advisory Panel. She received her B.A. from Dartmouth, M.A. from University College, London, and J.D. from Vermont Law School.
Moderator Bio:
John Greabe teaches Constitutional Law and related subjects at the University of New Hampshire School of Law. He also is a member of the Dartmouth Legal Studies faculty group; serves as Civics Education Outreach Coordinator for the United States District Court, District of New Hampshire; and writes a biweekly column on the Constitution for the Concord Monitor.  He is board member of the New Hampshire Institute for Civics Education. Professor Greabe's scholarship focuses on constitutional law, federal courts and procedure, and civil rights litigation. Before becoming a full-time member of the faculty, Professor Greabe taught at Vermont Law School, had a federal appellate practice, and clerked for a number of federal appeals and trial judges within the United States Court of Appeals for the First Circuit. Professor Greabe received her B.A. from Dartmouth and J.D. from Harvard Law School.
When & Where

Morrison Commons
Rockefeller Center
Corner of North Main and Webster Sts.
Hanover, NH 03755


Monday, February 20, 2017 from 6:30 PM to 7:30 PM (EST)
Add to my calendar
Organizer
The Nelson A. Rockefeller Center at Dartmouth College
The Nelson A. Rockefeller Center for Public Policy and the Social Sciences at Dartmouth College fosters a commitment to the ideals of public service, leadership, and informed civic engagement exemplified by the man for which the Center is named, Nelson A. Rockefeller. The Center endevors to inspire and energize students to become effective leaders in their communities & to cherish and participate in democracy. Connect with us online!

Student Dinner with Crime & the Constitution Panelists