Student Coffee Hour with Glenn Hubbard, Dean, Columbia Business School

Tuesday, October 4, 2016 from 3:15 PM to 4:15 PM (EDT)
Event Details
Student Coffee Hour with Glenn Hubbard
Dean, Columbia Business School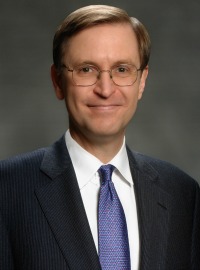 Tuesday, October 4, 2016

3:15-4:15 PM

Morrison Commons, Rockefeller Center
The Rockefeller Center is hosting this student coffee hour before Dean Hubbard's public talk, The Portman Lecture in the Spirit of Entrepreneurship: "Entrepreneurship and Our Growth Challenge," Tuesday, October 4, 5:00-6:00 pm, Filene Auditorium, Moore Hall.

Speaker Bio:

Glenn Hubbard is Dean and Russell L. Carson Professor of Finance and Economics at Columbia Business School. Hubbard received his BA and BS degrees summa cum laude from the University of Central Florida and also holds AM and PhD degrees in economics from Harvard University. In addition to writing more than 100 scholarly articles in economics and finance, Glenn is the author of three popular textbooks, as well as co-author of The Aid Trap: Hard Truths About Ending Poverty, Balance: The Economics of Great Powers From Ancient Rome to Modern America, and Healthy, Wealthy, and Wise: Five Steps to a Better Health Care System.His commentaries appear in Business Week, the Wall Street Journal, the New York Times, the Financial Times, the Washington Post, Nikkei, and the Daily Yomiuri, as well as on television and radio.
From 2001 until 2003, Dean Hubbard was chairman of the U.S. Council of Economic Advisers. In the corporate sector, he is on the boards of ADP, BlackRock, and MetLife. Dean Hubbard is co-chair of the Committee on Capital Markets Regulation; he is a past Chair of the Economic Club of New York and a past co-chair of the Study Group on Corporate Boards.
When & Where

Morrison Commons
Rockefeller Center
Corner of North Main and Webster Sts.
Hanover, NH 03755


Tuesday, October 4, 2016 from 3:15 PM to 4:15 PM (EDT)
Add to my calendar
Organizer
Nelson A. Rockefeller Center for Public Policy and the Social Sciences at Dartmouth College
The Rockefeller Center for Public Policy at Dartmouth College is a catalyst for teaching, research, and deliberation about public policy. Dedicated to providing an interdisciplinary perspective on policy-related topics, the center fosters a commitment to the ideals of public service and informed public debate exemplified by the man for which the Center is named, Nelson A. Rockefeller.
The Center inspires and energizes students to become effective leaders in their communities & to cherish and participate in democracy.
Connect with Rocky online!
Student Coffee Hour with Glenn Hubbard, Dean, Columbia Business School