Student Association Volunteers/Non profit groups
Description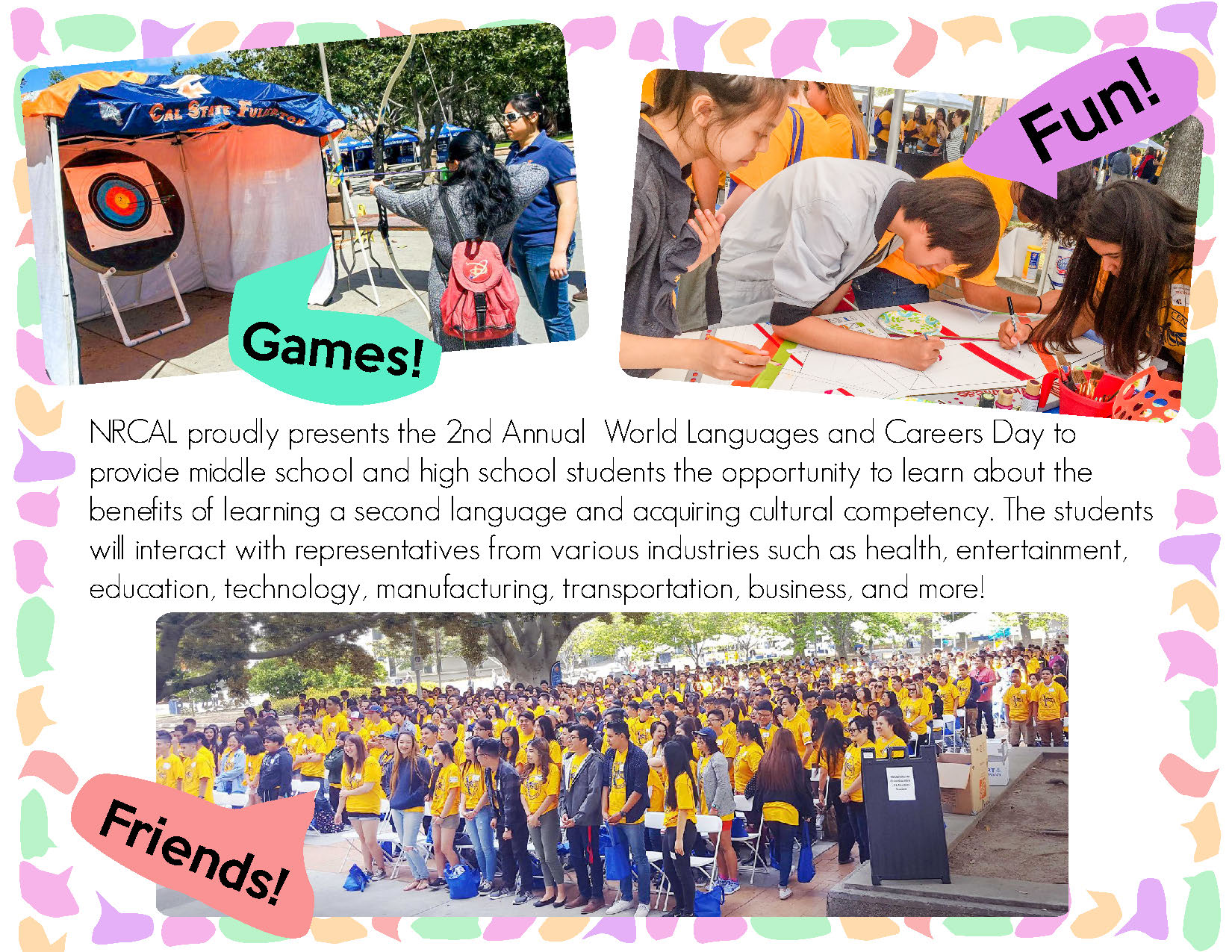 World Language and Careers day is an event where aproximatley 900 middle schools and highschool students attend to learn about the importance of being bilingual in the work field. These students are possibly the future students of California State University Fullerton. This will give organizations that volunteer exposure and an opportuniy to showcase the activities they do.
---
We appreciate the time each organization donates. Spots are limited.
Please register by March 1st, 2018.