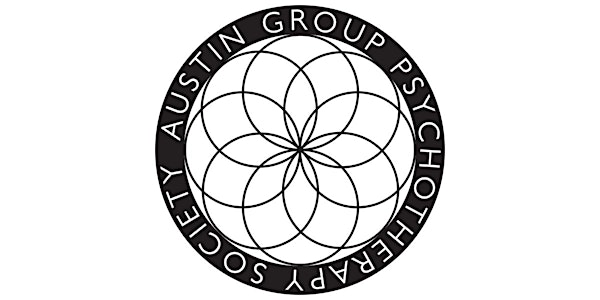 Student and New Professional Institute - Starting a Group: Putting the Pieces Together
When and where
Location
Michelle Bohl's office 8500 Shoal Creek Blvd. Building 4, Suite 170 Austin , TX 78757
Description
Fall 2016 Institute for Students and New Professionals with Dave Kaplowitz, LMFT, CGP & Michelle Bohls, LMFT, CGP
Starting a Group: Putting the Pieces Together


3 day event:
December 2, 6:00 pm - 8:00 pm
December 3, 9:00 am - 4:00 pm (lunch on your own, noon-1:30 pm)

December 4, 9:00 am - 12:00 pm
This institute for students and new professionals will address many of the important issues that arise when planning to start a therapy group including selection and screening of members, establishing a group contract, and managing the emotions of the leader. This institute will be primarily experiential and will include a didactic component based on the leaders experiences starting groups. This institute will be relevant for those starting a group in both a private practice environment as well as at an agency.
Michelle Miller Bohls, LMFT, CGP works with highly intuitive people (HIP) including artists, healers, and entrepreneurial creatives in their struggles to overcome emotional blocks or destructive behaviors for greater success in their work and personal relationships. She is currently editing her first book titled An Intuitive Mind, the Owner's Manual: How to Thrive in a World Biased for Logical and Linear Thinking. Michelle is certified in Imago Relationship Therapy, EMDR and Group Therapy and is in the weekend training program at the Center for Group Studies in NYC. Over the past six years she has taught hundreds of therapists how to launch and build a private practice in her Private Practice 101 Class that is now also available for digital download and in her business incubator groups where she teaches therapists how to integrate financial and clinical decision making.
Dave Kaplowitz, LMFT, CGP is a Licensed Marriage and Family Therapist and a Certified Group Psychotherapist. He has a private practice in Austin where he works with individuals, couples, and groups helping his clients have more satisfying relationships. Dave is active in the community having served on the board of the Austin Association for Marriage and Family Therapy and is the current President of the Austin Group Psychotherapy Society. He is dedicated to his personal and professional growth and is a student at the Center for Group Studies in New York City.