The Student Advertising Summit is a two-day networking event.
About this event
Mark your calendars for February 17 and 18, 2022!
The 2022 Ad2 Student Advertising Summit is a two-day networking event for students and young professionals just starting out in the marketing, communications, PR, and advertising industries. With unique opportunities to hear from diverse and inspiring keynote speakers, engage with diverse panelists, network in numerous breakout sessions, and more, our attendees will leave SAS feeling more connected to the industry than ever before.
SAS Kickoff
When: Thursday, February 17, 2022, 6 p.m - 8 p.m.
Where: 212 3rd Ave N, Minneapolis, MN 55401. Colonial Warehouse in the North Loop of Minneapolis
What: Network, get a professional headshot taken, and bring your resume and/or portfolio so your work can be reviewed by talented industry veterans.
SAS Main Event
When: Friday, February 18, 2022, 9 a.m.- 3 p.m.
Where: 200 SE Oak St, Minneapolis, MN 55455. McNamara Alumni Center
What: Meet industry veterans, mingle with like-minded young professionals, listen to inspiring speakers, engage with panelists, and enjoy a yummy lunch and all-you-can-drink coffee.
SAS 2022 Theme: What's Next?
Transitions can be scary, unnerving, uncomfortable, and unprecedented. They can also be exhilarating, refreshing, much-needed, and positively unexpected. Heading into the unknown might be difficult, but moving forward brings out the best in us, and helps to uncover strengths we never knew we had which leads us to ask the question, "What's Next?" We can't wait to work with individuals - like you - who are navigating the newest transitions in their lives.
* The Student Advertising Summit will be following the indoor mask mandates required by the city of Minneapolis and the University of Minnesota. Masks must be worn at all times unless someone is actively eating or drinking.
* Vaccination is required to attend the Student Advertising Summit and physical or digital proof of vaccination will be required at the door for entry for all attendees, sponsors, and staff of the event.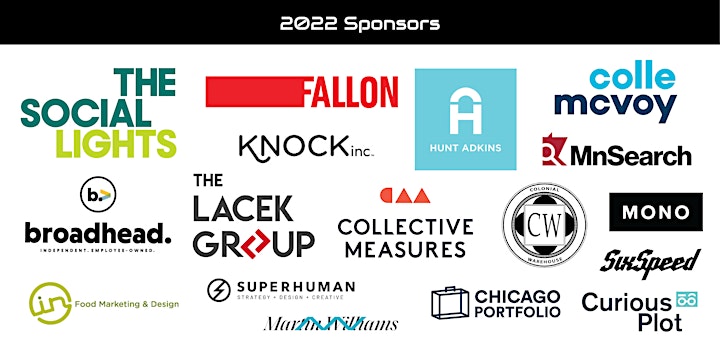 Organizer of Student Advertising Summit 2022
The Advertising Federation of Minnesota (AdFed) is a non-profit, professional trade association that has served the Minnesota advertising community including agencies, advertisers, suppliers, and students, for more than 116 years.  AdFed is a part of The American Advertising Federation (
AAF
), the nation's oldest national advertising trade association.
AdFed and Ad 2 members volunteer their time and talents to plan and execute programs and events that are overseen by a board of directors. Ad Fed and Ad 2 offer networking opportunities, seminars, speaker presentations and other fun and industry focused events. Plus, legislative efforts both in MN and DC. It celebrates the Twin Cities' market strength and the global impact that our community makes through leading brands, creative advertising campaigns, and sound business practices.