Description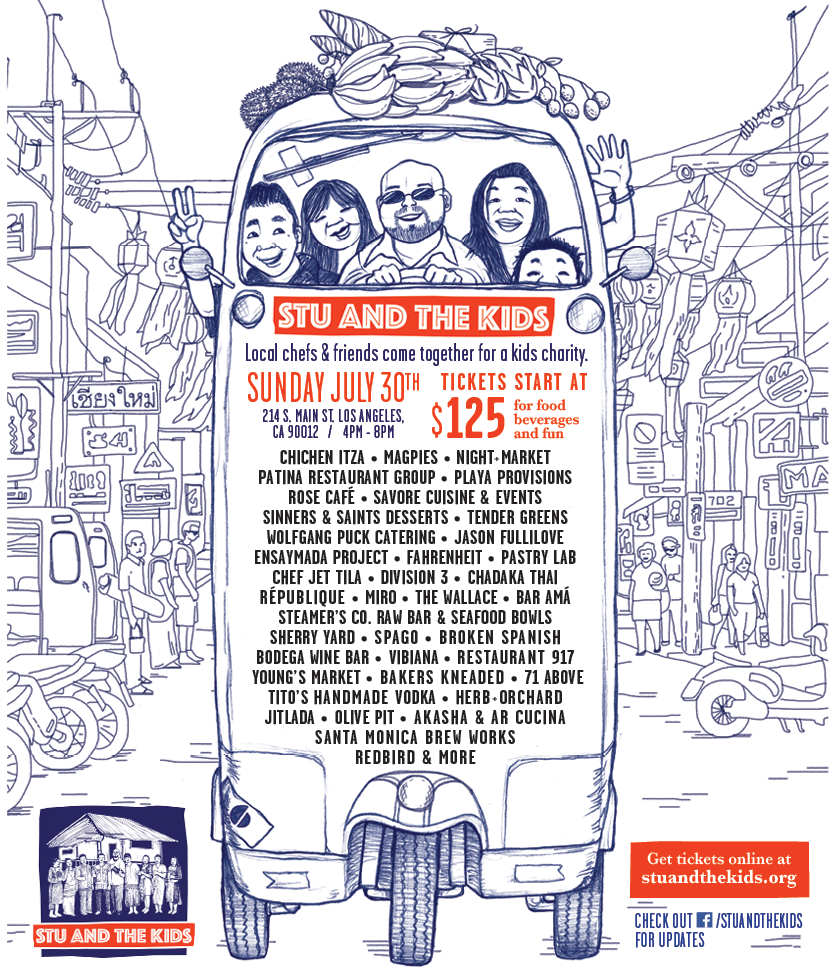 Stu and The Kids fundraiser is going to be an amazing culinary experience celebrating the flavors of Thailand. Thai-inspired food and beverages will be served, there will be music and a very eclectic auction. Los Angeles' most well known restaurants and chefs will be gathering to showcase their take on Thai-style food. All of the proceeds from this event will be used towards sponsorship for university education to help underserved and orphaned Hill Tribe kids in Chiang Mai, Thailand.
Here is a list of some of the Chefs and restaurants involved this year are: Neal Fraser from Redbird/Vibiana, Top Chef winner, Brooke Willamson and Nick Roberts from Playa Provisions, Eric Klein and Connor Shanahan from Wolfgang Puck Catering, chef Shirley Chung of Steamer's Co. Raw Bar & Bowl of Hug, Miro, Broken Spanish, The Wallace, Jitlada, The Ensaymada Project, Gilberto Cetina from Chichen Itza, Kris Yenbamroong from Night+Market, Jason Neroni from The Rose Café, Sherry Yard, 71 Above, Bar Alma, Warren & Rose Schwartz from Magpies Softserve, Savore Catering, Pastry Lab, Restaurant 917 at the Porches Experience, Tender Greens, Chadaka Thai, Patina Catering, Friends & Family, Division 3, Sinners & Saints, Chef Jason Fullilove, Tetsu Yahagi from Spago Beverly Hills and Food Network celebrity chef Jet Tila. We even have chef Rocco Whalen of Fahrenheit flying in Cleveland, Ohio with some of his team.
This year, our cocktail list will be top-shelf. We will be a featuring a Thai-flavored cocktail made with Tito's Handmade Vodka, Bodega Wine Bar will be serving something crisp and perfect for a summer afternoon including Santa Monica Brew Works beer, and Youngs Market has secured 5 other amazing wineries including sparkling wine and some amazingly delicious cider. Of course, we are bringing back our our famous fresh coconut bar!
*VIP TICKETS includes general admission to the Thai-inspired food festival with some of the most amazing chefs in the country. Additional benefits:
*Early admission at 3:30pm to enjoy eating, drinking & meeting the chefs with fewer guests.
*Meet and greet opportunity with Food Network Chef and Culinary Ambassador to Thai Cuisine, Jet Tila and receive a personalized autographed copy of his new cookbook, "101 Asian Dishes You Need To Cook Before You Die." (book value $15.99).
We will also have a silent auction with lots of great items from Thailand like hand-made Hill Tribe silver jewlery, Hill Tribe bags, gift certificates from some of Los Angeles best restuarants, yoga sessions, hotel stays and much, much more. As well we will be having an amazing live auction with celebrity, charity auctioneer Billy Harris of the Hanging with Harris dinner series. For more info checkout, http://stuandthekids.org/stu-kids-2017-fundraiser-los-angeles/
Thank you so much for your continued support, Stu and The Kids are grateful.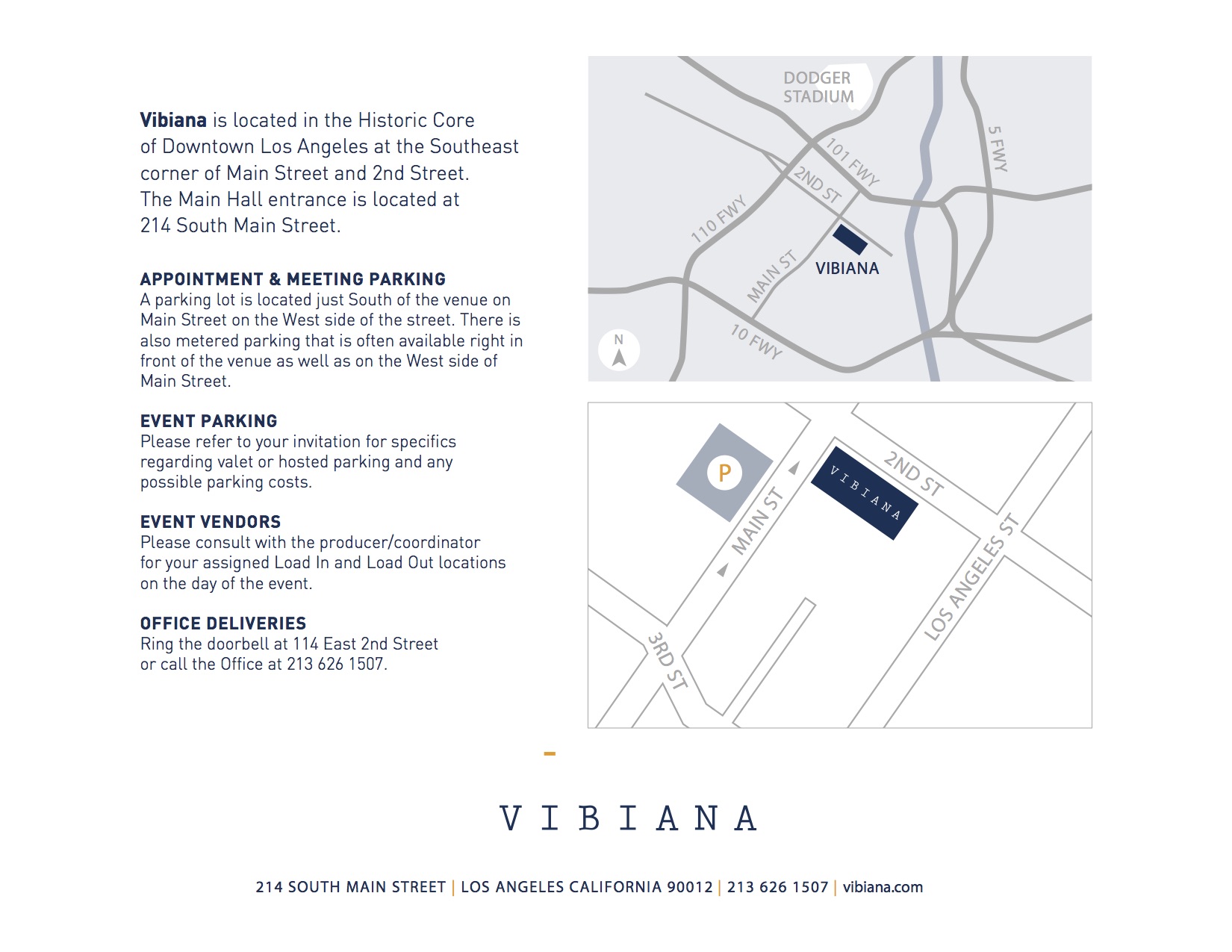 Organizer of Stu and His Friends, a Thai-Style Food Festival to support Stu and The Kids
For nearly 10 years Stu have been a volunteer in Chiang Mai, Thailand working with underserved and orphaned Hill Tribe kids. Stu teaches English, baking and cooking as well as raising funds to help some of the kids continue their education. Currently Stu and The Kids has 45 kids going to university and technical school and have had 4 kids that have already graduated. Our goal this year is to help at least 15 more kids receive 4 year scholarships. If you ever go visit make sure to contact Stu so he can introduce you to some of the kids in Chiang Mai. You could see the differance we are truly making. Humbled and full of gratitude and thanks to you all so much for your continued support. www.stuandthekids.org