Event Information
Refund Policy
Refunds up to 1 day before event
Eventbrite's fee is nonrefundable.
Struktur Series is a monthly online speaker series that brings designers and musicians to forefront and highlights the journey of the artist
About this Event
Struktur Society is a creative community for professional development and leadership in the design and music industries. Struktur highlights the importance of creativity, innovation and vision of artists to our society as we speed into the future. Our world is changing rapidly and now more than ever we need that vision to map out a path forward. Critical thinking is necessarily paired with creative thinking to foresee which directions to take. Struktur fosters this thinking while providing artists with 1) Connection: a community of support, 2) Cultivation: a place to grow, and 3) Creation: resources to develop their vision.
Through sharing experiences and ideas, Struktur creates community and support and a safe place to share ideas and grow. Held on the Zoom platform, speakers run the creative gamut from the developing artist to the established. Struktur Series is a platform for education, both from the audience to the stage. We are creative professionals sharing with creative professionals, recognizing that we never stop learning and that knowledge comes from all directions.
Sponsored by CORDURA® Advanced Fabrics.
COST TO ATTEND
Admission to the event is $25 - $55. Please choose the rate you wish to pay in the ticketing section when you register. We are offering sliding scale rates to allow artists on all levels to be able to join. Right now we all need support. You may be in a position to add a little more to help others, or you may need a little boost yourself. That's what community is all about! In Indonesia they say "Gotong Royong" which means "Cooperation by members of a community to achieve a common goal."
SCHEDULE
11:30 – 12:00pm: STRUKTUR WARM-UP: BUILDING YOUR BRAND
Join our special guest BOB SMITH, designer, entrepreneur, and undeniable walking "brand" as he leads us through a creative mind-map of understanding how to build ourselves as a brand. A creative branding professional who cut his teeth on the music scene of the 80s and 90s and honed his skills as the apparel designer for Nike's "re-issue" collection, Bob knows the power of having a strong personal identity and how to channel that identity into an ever-evolving personal and professional brand.
12:00 – 1:00pm: STRUKTUR SERIES #1: CREATING CULTURE
Struktur Series is excited to welcome to the first session TRENT BUSH of ARTILECT STUDIO and ANDREW CORSON of the FATHOMING HEAVY podcast. Join host MICHELLE ROSE as she digs in with Trent and Andrew about what it means to create and celebrate new and often alternative cultures in design and music. From the pinnacles of punk-inspired snowboard and skate culture to the darkest depths of underground metal, these three will cover how growing up in alternative scenes of the 80s and 90s shaped them in music and design, and what they're creatively doing about it now.
1:00-2:00pm: STRUKTUR HAPPY HOUR
Stick around after the Struktur Series session to meet and chat directly with our speakers and guests, sponsors, and other attendees in our Zoom chat rooms. Several rooms will be available for you to move around in, socialize, network, and get to know other creatives at the event. Kick your feet up, pour your favorite beverage, meet some great people and have fun!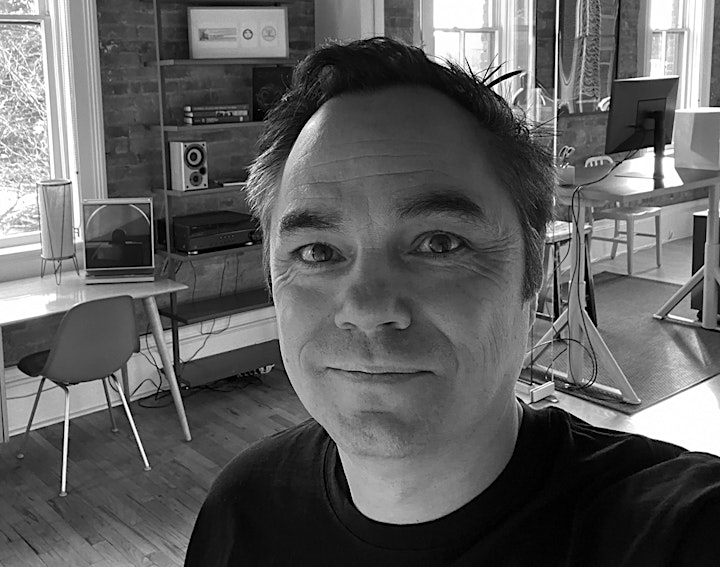 TRENT BUSH: ARTILECT STUDIO
Trent Bush is a proven entrepreneur, innovator, and multidisciplinary apparel industry leader who has created an extensive list of brands and products over more than three decades and is based in Boulder, CO, USA.
Born into an outdoor apparel-industry family lineage reaching back generations, Trent's teenage rebellion set him on his own career path, working with some of the world's largest apparel brands, as well as founding some of the smallest.
His first brand Twist Clothing and Sunglass Company was born in high school with his brother and friends, driven by a love of skateboard culture, art, music, and lifestyle, and adapting that to the reality of life growing up in Boulder to bring the same skate-driven attitude and aesthetics to snowboarding and streetwear. Twist became an early pioneer in the pre-internet action sports and streetwear world, gaining a global reach that inspired countless brands along the way.
Since that time, he has continued to follow his passion for innovation and performance, co-creating Analog at Burton Snowboards, Nike's pre-SB skate shoe brand Savier, his own brand Section, and then design, product, and leadership roles including VP roles at Fenix Outdoor, (Fjallraven, Brunton, Primus, Hanwag) Mountain Hardwear, and Black Diamond Equipment. Those heavier roles were balanced through passion projects like working on Image Club Limited with Keith Morris (Black Flag, Circle Jerks, OFF!) and Doug Williams, (Teenage Millionaire) and traveling the world in search of new experiences.
His latest project is his role as founder and co-owner of ARTILECT Studio, taking his drive for apparel technology, performance, and innovation, as well as his passion for exploring culture and community, to build a performance apparel brand for the next generation.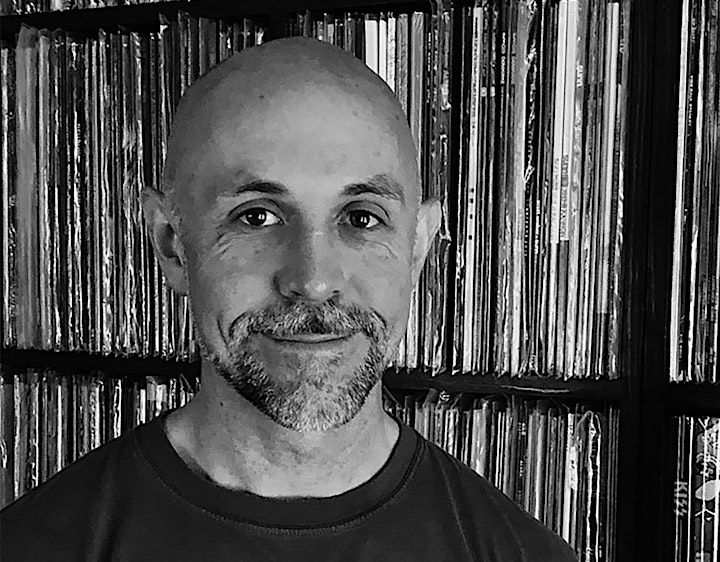 ANDREW CORSON: FATHOMING HEAVY PODCAST
Andrew Corson is a lifelong music fan, appreciator and host of the Fathoming Heavy podcast, a self-produced podcast focused on the musicians, visual artists, writers and other creatives involved in heavy music.
Andrew grew up in the San Francisco Bay Area discovering a love for heavy music as a young kid in the early eighties after purchasing ACDC's newly-released Back In Black album . Moving through many styles of alternative music like metal, gothic and punk rock, thrash, jazz, and more, Andrew fostered his love of music through collecting albums, recording cassettes of underground radio programs, attending shows and music festivals at home and across the pond, stints writing for local music zines, and a personal study of meditation.
From a desire to dig deeply and more authentically into the creative minds of his favorite musicians and shine a light on the beauty and intricacies of heavy music, Andrew started the Fathoming Heavy podcast. Through his podcast, Andrew has created a platform for oft-misunderstood artists to talk about their music and craft, their creative process, and the pathways that led them there and beyond.
He emphasizes that he is an amateur podcaster, purposefully keeping his podcast as a rough, real and independent labor of love. He works in medical education at UCSF and lives in Oakland , CA with his wife and three cats.
You can find the Fathoming Heavy podcast on your favorite podcast platform.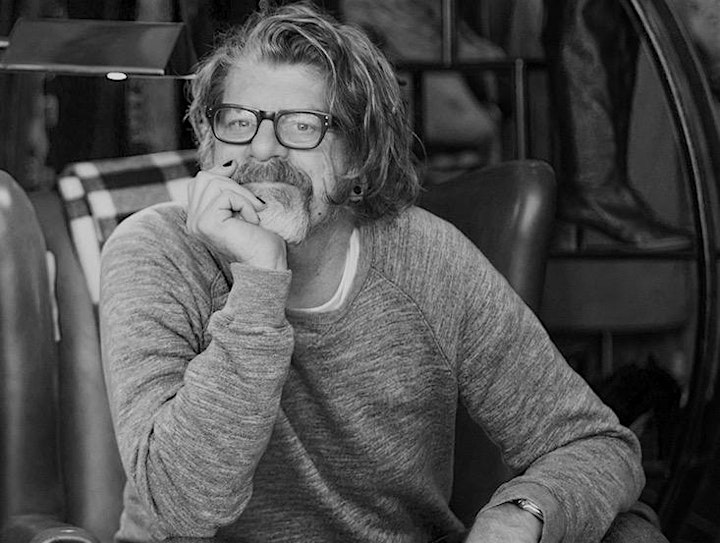 BOB SMITH, BOB SMITH DESIGN
Bob is an LA-born, Portland-based entrepreneur, brand, and apparel creative with 25 years of experience building and enhancing brands at venerable companies like Nike, Pendleton Woolen Mills, and New Balance, to name a few.
After spending his early years as a drummer in the burgeoning Portland music scene, he got his first real grownup job as a walk-on at Nike, armed with a handful of design-school credit hours and a portfolio full of band posters. While at what he fondly refers to as "The University of Nike," he birthed the Nike Sportswear "re-issue" collection, which tapped into the company's soul and history.
In 2017, he took the plunge to found Ore-Cal Sportswear, a loving mash-note to the West Coast culture of his youth. He now serves as Chief Creative Officer at Open Source Election Technology Institute and its public outreach, Trust The Vote. Bob also consults for brands global and unheard of with his partner Adrienne Mercante at BAD Idea.
Struktur Series: Creating Culture is sponsored by:

Date and Time
Location
Refund Policy
Refunds up to 1 day before event
Eventbrite's fee is nonrefundable.