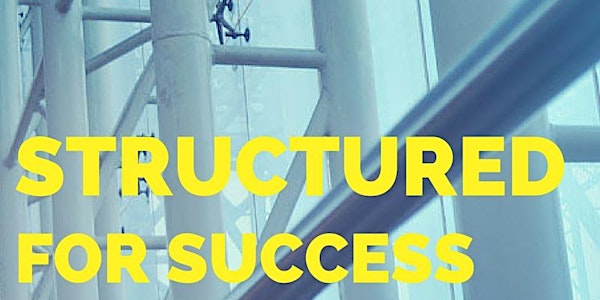 Structured for Success (Leadership 201)
When and where
Location
Boulder YWCA, upstairs classroom 2222 14th St Boulder, CO 80302
Refund Policy
Contact the organizer to request a refund.
Description

BOARDS WITH BRAINS is SVP's open-to-all nonprofit governance education series. Join us for our 2016 trainings, like this one: Who doesn't want to walk out of committee or Board meetings feeling the time was well-spent and progress made? Join SVP for this session that will focus on tools, evaluative techniques and meeting structures to help nonprofit teams get to action around their desired meeting outcomes.
About this Session:
With ever-more pressure on nonprofits to improve impact, outreach, and program practices, meetings can help project teams, committees and nonprofit Boards move towards change – but aren't always structured for success.
Builders design a blueprint before constructing a house. Athletic teams draw up a game plan before going out on the field. The key is to go slow before going fast. For the same reasons, nonprofit leaders should create plans for their meetings, and determine the purpose and outcome they're seeking in advance.
This session will enable participants with the right tools and techniques to create a structured meeting process, including visuals that enable your group to quickly explore key considerations, decision-making rubrics, and more to generate momentum for true change to happen. Creating the right environment and structure will enable you to realize these outcomes:
Building Agendas to provide space for strategic discussions, re-engage members to mission, and provide space for experimentation and learning that guides the group to desired outcomes

Using visuals and models to assist the group in changing a process or practice that draws out participation, generates energy and creativity

Using data gathering and self-reporting techniques enabling members to reflect their position, getting a pulse of where people are at, creates a space so that others can engage and decisions can be made
About our Presenter:
For over 18 years, Amy Maranowicz has been consulting and advising managers on Leadership Development, Organizational Development and Human Resource, matters in the renewable energy, healthcare, financial services, and non-profit industries. She is passionate about organizations realizing their best by tapping into their best – their human capital. Amy helps leaders define their optimal organizational structure, building and developing teams, as well as leadership development. Amy has a Bachelor's Degree in Organizational Management from the University of Colorado Leeds School of Business and a Master's of Science Degree in Organizational Leadership from Regis University. She is Partner and Board Member with Social Venture Partners Boulder County.
About the BOARDS WITH BRAINS series:
SVP Boulder County believes strong nonprofits deliver better results. For our nonprofits to be wildly successful, we believe strong leaders – both staff and board – help create adept organizations. Our BOARDS WITH BRAINS professional development series was designed with that in mind. We've got a variety of nonprofit leadership topics, as well as 'tracks' and levels to help attendees identify which sessions suit them best.
Our per-session fee is a below-market $40. Individuals or organizations can purchase a transferable, 8-punch pass (giving you a $10 discount on each ticket), and, each session also includes a limited number of scholarship slots (just ask).
Please note, SVP closes registration two days prior to each session and all attendees are asked to register in advance. Day-of drop in participants will be expected to pay on site with a credit card (please note, scholarship and 8-pack pricing is not valid for drop-in attendees), and should understand there may not be sufficient quantities of session handouts and materials available for them.
Find the full roster of classes in our 2016 BOARDS WITH BRAINS series on this page of our website.