Location
7351 NE Butler St
Hillsboro, OR 97124
Description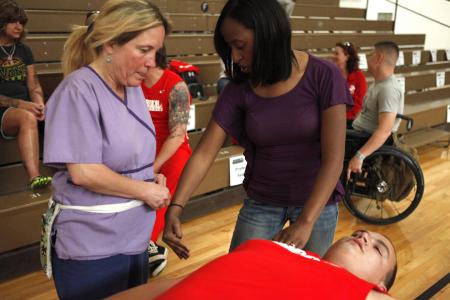 Hello my name is Jeanette Falu-Bishop I am a massage therapist and based out of Colorado Springs Colorado. This year I established a nonprofit called Structure for Wounded Warriors and we provide services to our Wounded Warriors, Veterans and Military Widows. We were the official Massage Therapists for the Air Force Wounded Warrrior and the Marine Wounded Warrior Team who competed and placed in the Warriors Games 2013! I will be in Oregon and are recruiting therapists for our organization to volunteer at the Adaptive Sports Camp for the Air Force assisting our Wounded Warriors and upcoming programs. The camp will be held September 24th through September 27th and we are looking for a rehabilitation team. Our orientation/registration will be held on the 23rd. We are in need of therapists who could volunteer on a PROGRAM and/or Event Basis.
We look forward to working alongside you!
Thank you so much for your help and I hope to see you out.
Any questions call Jeanette at (719)271-7931 or Galadreil Ridgley (719)306-5965
Have questions about Structure for Wounded Warriors, San Antonio Air Force Reconditioning camp?