Actions and Detail Panel
Strong Voices 2017: The Prison Experience
Fri, Apr 7, 2017, 11:30 AM – Fri, Jun 2, 2017, 11:30 AM EDT
Description
Join Project 180 & The Boxser Diversity Initiative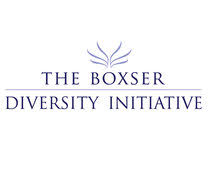 the lecture series that explores the impact of prisoner reentry upon the community.
The 2017 luncheon lecture series, which is being co-produced with The Boxser Diversity Initiative, will be held April 7, May 5 and June 2 from 11:30 am to 1:00 pm at The Francis in Sarasota.
This year's theme--The Prison Experience--explores the social and psychological impact of imprisonment and how the effects of incarceration set the tone for one's reentry experience.
The series will open on April 7th with keynote speaker Janeen Buck Willison, Senior Fellow and reentry expert at Urban Institute, one of the nation's most respected research institutions and think tanks.
Our May 5th presentation will be a panel of formerly incarcerated individuals who will discuss their experiences in jail, state prison, federal prison and supermax confinement. The panel will be moderated by Sarasota communications and marketing professional Ruth Lando.
On June 2nd, Calvin Duncan will speak of the 28 years he spent in the Louisiana state prison system as an innocent man. Mr. Duncan is a Soros Justice Fellow and Tulane University student.
Ticket choices include Individual, Patron or Table of Eight for each of the three lectures as well as ticket options for the three-lecture series. The portion of each ticket that may be considered a charitable donation is:
Individual Ticket: $5.42
Patron: $25.42
Table of Eight: $43.36.
Please plan to arrive at 11:15 for the 11:30 luncheon. To reserve a vegan meal, please contact ceo@project180reentry.org.
With sincere thanks to our partner The Boxser Diversity Initiative and our generous sponsors:
IBERIABANK
UBS/The Palm Avenue Wealth Advisory Group
Gulf Coast Community Foundation
Cadence Bank
Purpose House
CareerSource Suncoast
PeopleReady
Monica Watermann, Realtor
Ron Worobey
Roberts Hardwood Floors
Centerstone of Florida
Herald Tribune Media Group
West Coast Woman
METV
Spotlight Graphics