Description
STRONG ENDURANCE™ by Pavel—Budapest, HUNGARY

Learn how to build a race car—with a hybrid's fuel economy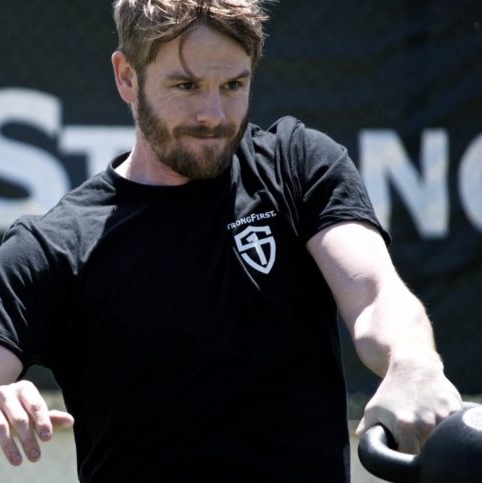 What Is Strong Endurance™?
There are times when simply enduring is not enough. One must carry on at a high level of strength, speed, or power.
A football game. An obstacle course in a full kit. Moving grandma's antique furniture.
For decades such endurance had been built with "metcons." Then a Russian professor reframed the question and changed history.
What if instead of training the athlete to tolerate ever-increasing concentrations of lactic acid we trained him to produce less of it?
Anti-glycolytic training (AGT) was born.
Enter Strong Endurance™, the last word in "anti-acid" training.
This Seminar Is a Game Changer for:
Fighters and team sport athletes who must explode over and over. Because 20x20m sprints biochemically have nothing in common with a 400m run.
Athletes for whom speed is king. Point fighters. Ping pong players… You cannot afford to learn slowness through HIIT.
Military, law enforcement, first responders. You must always be ready to save lives and cannot afford conditioning that leaves you sore and smoked.
Endurance athletes who seek an extra edge.
Regular folks who choose to "get in shape" the healthy way—without stressing their hormones out of whack and flooding their bodies with free radicals and toxic ammonia spewed out by "metcons."
Click HERE for more details.
What You Will Learn
The tools of classic Russian anti-glycolytic training—and how to apply them to program design.
The next generation of anti-glycolytic training—developed and tested by StrongFirst.
For those dialed in biochemistry—the science behind the system.
State of the art kettlebell training plans (swings, snatches, C&Js) that develop a wide range of qualities—while putting a premium on power. Minimize fatigue and soreness while leaving plenty of energy for other pursuits.
Click HERE for more details.
Please visit our STRONG ENDURANCE™ webpage for more details.
---
LOCATION
Thor Gym Angyalföld
Váci út 168 (direct access on Csavargyár utca 2)
Budapest, 1138 HUNGARY

SCHEDULE
9am to 6pm Saturday, with a lunch break between 1-2
9am to 2pm Sunday
*check-in begins at 8:30am
SEMINAR INSTRUCTOR
Pavel Tsatsouline, Founder and Chairman of StrongFirst, Inc.

CONTACT
Email us with any questions
---
CANCELLATION AND REFUND POLICY:
Registration fees are non-refundable. No refunds will be granted.
Exceptional circumstances will be reviewed and determined on a case-by-case basis by StrongFirst, Inc.
Registrants may transfer their registration to another person for no fee.
---
INSTRUCTOR RECERTIFICATION
You put in the time and effort to earn your StrongFirst Instructor status; don't let it slip away!
Renew your StrongFirst Instructor Certification* at no additional cost when registering for one of our Special Events. *Must hold a current certification to be eligible. Registration spots are limited.
Be ready. Be up to date. Be StrongFirst.