Stromberg's Maleficent: A Reimaging of the Shadow from the Traditional Fairy Tale

Friday, April 17, 2015 from 12:45 PM to 4:00 PM (CDT)
Event Details
C. G. Jung Institute Film Series: The Shadow in Film
Stromberg's Maleficent: A Reimaging of the Shadow from the Traditional Fairy Tale
Friday, April 17th, 2015
1:00pm-4:00pm
Registration Opens at 12:45pm
325 N. Wells Street
Room 407/412
Chicago, IL
Chicago, IL 60654
3 CEs
Workshop Description:
This intermediate presentation will first showcase the salient Jungian archetypes as they apply to cinematic fairy tales; some of the more prevalent ones that will be discussed include the Hero, the Wise Old Man, the Maiden, and the Shadow Trickster.  Once knowledge of these fairy tale archetypes has been satisfactorily disseminated, then an extensive analysis of Robert Stromberg's film, Maleficent, will ensue in which interesting variations of the aforementioned archetypes will be identified within the major characters.  Maleficent will be regarded as a Wise Fairie Godmother/Heroine, Prince Stefan as the Trickster Human, and Princess Aurora as a Heroine Apprentice.  It is these very alterations from the standard fairy tale format that makes Maleficent a noteworthy film that holds substantial, archetypal weight.  An End-of-Workshop Activity will have participants apply what they have learned in the presentation to other selected fairy tale film clips so that they can perform a more effective assessment of themselves as well as those encountered within their own clinical practice.
Required: View Maleficent prior to the Workshop
Learning Objectives:
After attending this intermediate-level workshop, participants will be able to:
(1) Identify salient Jungian archetypes portrayed within cinematic fairy tales, with a special focus on the positive types (the Hero and the Wise Old Man) as well as their counterparts (the Shadow Trickster).
(2)  Discuss variations of these Jungian fairy tale archetypes in Stromberg's Maleficent, including the Wise Fairie Godmother/Heroine and the Trickster Human.
(3)  Apply the appropriate archetypal analysis to "good" and "evil" characters depicted within selected film clips as a useful exercise for one's self-assessment and others within one's clinical practice.
Professional Bio of James F. Iaccino, Ph.D.:
Since the 1990s, Dr. Iaccino has done extensive research on Jungian archetypes in film.  He has authored two seminal texts on the subject, including Psychological Reflections on Cinematic Terror: Jungian Archetypes in Horror Films (Praeger Press, 1994) and Jungian Reflections within the Cinema: A Psychological Analysis of Sci-Fi and Fantasy Archetypes (Praeger Press, 1998).  Dr. Iaccino has further delivered multiple presentations on these archetypal analyses at Annual American Popular Culture (APC) Conferences.  A few of these noteworthy presentations include "Battlestar Galactica's Cylons: The Human Face behind the Jungian Shadow" at the APC in Atlanta, Georgia in 2006 and "Twenty Years of the 'Final Girl'—Revisiting, Revising and Rethinking Carol Clover's Her Body, Himself" at the APC in St. Louis, Missouri in 2010.     
More recently, Dr. Iaccino has developed an expertise in applying the Jungian Hero archetype to a variety of films and television series and has contributed to this research area with several key publications. These include: 1) a chapter on the Smallville television show, entitled "The Smallville Destiny: The Superhero's Shaping by His Archetypal Fathers," in Barker, Ryan, and Wiatrowski's (Eds.) Mapping Smallville: Critical Essays on the Series and Its Characters for McFarland Press (July 2014); 2) an article on the latest James Bond film, Skyfall, entitled "James Bond Returns….Home: A Tale of Heroes, Villains, and the Mother Who Connects Them" in APA's PsycCRITIQUES, 58, Release 44, Article 10 (October 2013); 3) an article on the latest X-Men film, Days of Future Past, entitled "A Timeless Fantasy with Some Interesting Variations on the Superhero Character,"  to be published in an upcoming edition of APA's PsycCRITIQUES (Spring 2015); and finally 4) an upcoming text on the Arrow television show, entitled Hitting the Mark with Arrow: Critical Essays on the Series and Its Characters for McFarland Press, that includes his chapter on "The Arrow and His Counterparts: An Examination of Their Heroic and Villainous Journeys towards Psychic Transformation" (September 2015).    
He is currently an Associate Professor in the Forensic Psychology Department at The Chicago School of Professional Psychology
Workshop Schedule:
12:45pm: Registration Opens
1:00pm: Workshop Begins
4:00pm: Workshop Ends
Registration and Fees:
$40: General Admission
$20: Admission for TCSPP Faculty, Staff, & Alumni
$20: Admission for C.G. Jung Institute Staff & Members
$5: Student Admission
 Refund Policy:
75% of tuition is refundable up to 7 days before the program.  Within 7 days of the program, tuition is nonrefundable.
References:
(1) Iaccino, J. F.  (1998).  Jungian reflections within the cinema: A psychological analysis of sci-fi and fantasy archetypes.  Westport, CT: Praeger Press.
(2) Iaccino, J. F.  (2015). The arrow and his counterparts: An examination of their heroic and villainous journeys towards psychic transformation."  In J. Iaccino, C. Barker, & M. Wiatrowski's (Eds.)  Hitting the mark with arrow: Critical essays on the series and its characters.  Jefferson, NC: McFarland & Company, Inc.      
(3) Jung, C. G.  (1990). The archetypes and the collective unconscious.  In The collected works of C.G. Jung (Vol. 9, Part I).  Princeton, NJ: Princeton University Press.
(4)  Pearson, C. S.  (1998).  The hero within: Six archetypes we live by  (3rd ed.).  San Francisco, CA: HarperCollins Publishers.
(5)  von Franz, M. L.  (1993).  The feminine in fairy tales  (Revised ed.).   Boston, MA: Shambhala Publications. 
(6)  von Franz, M. L.  (1995).  Shadow and evil in fairy tales (Revised ed.).    Boston, MA: Shambhala Publications.    
CONTINUING EDUCATION:
Target audience: All mental health professionals.
Psychologists. This program, when attended in its entirety, is available for 3 continuing education credits. The Chicago School of Professional Psychology is committed to accessibility and non-discrimination in its continuing education activities. The Chicago School of Professional Psychology is also committed to conducting all activities in conformity with the American Psychological Association's Ethical Principles for Psychologists. Participants are asked to be aware of the need for privacy and confidentiality throughout the program.  If program content becomes stressful, participants are encouraged to process these feelings during discussion periods.  If participants have special needs, we will attempt to accommodate them.  Please address questions, concerns and any complaints to Moira Jackson at 312-467-2364. There is no commercial support for this program nor are there any relationships between the CE Sponsor, presenting organization, presenter, program content, research, grants, or other funding that could reasonably be construed as conflicts of interest.
Non Psychologists: Most licensing boards accept Continuing Education Credits sponsored by the American Psychological Association but non-psychologists are recommended to consult with their specific state-licensing board to ensure that APA-sponsored CE is acceptable.
*Participants must attend 100% of the program in order to obtain a Certificate of Attendance.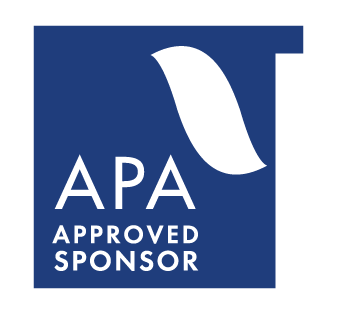 The Institute for Professional & Continuing Studies at The Chicago School of Professional Psychology is approved by the American Psychological Association to sponsor continuing education for psychologists. The Chicago School of Professional Psychology maintains responsibility for this program and its content.
When & Where

The Chicago School of Professional Psychology
325 N Wells St
Rooms 407 & 412
Chicago, IL 60654


Friday, April 17, 2015 from 12:45 PM to 4:00 PM (CDT)
Add to my calendar
Organizer
The Institute for Professional & Continuing Studies
Stromberg's Maleficent: A Reimaging of the Shadow from the Traditional Fairy Tale