Description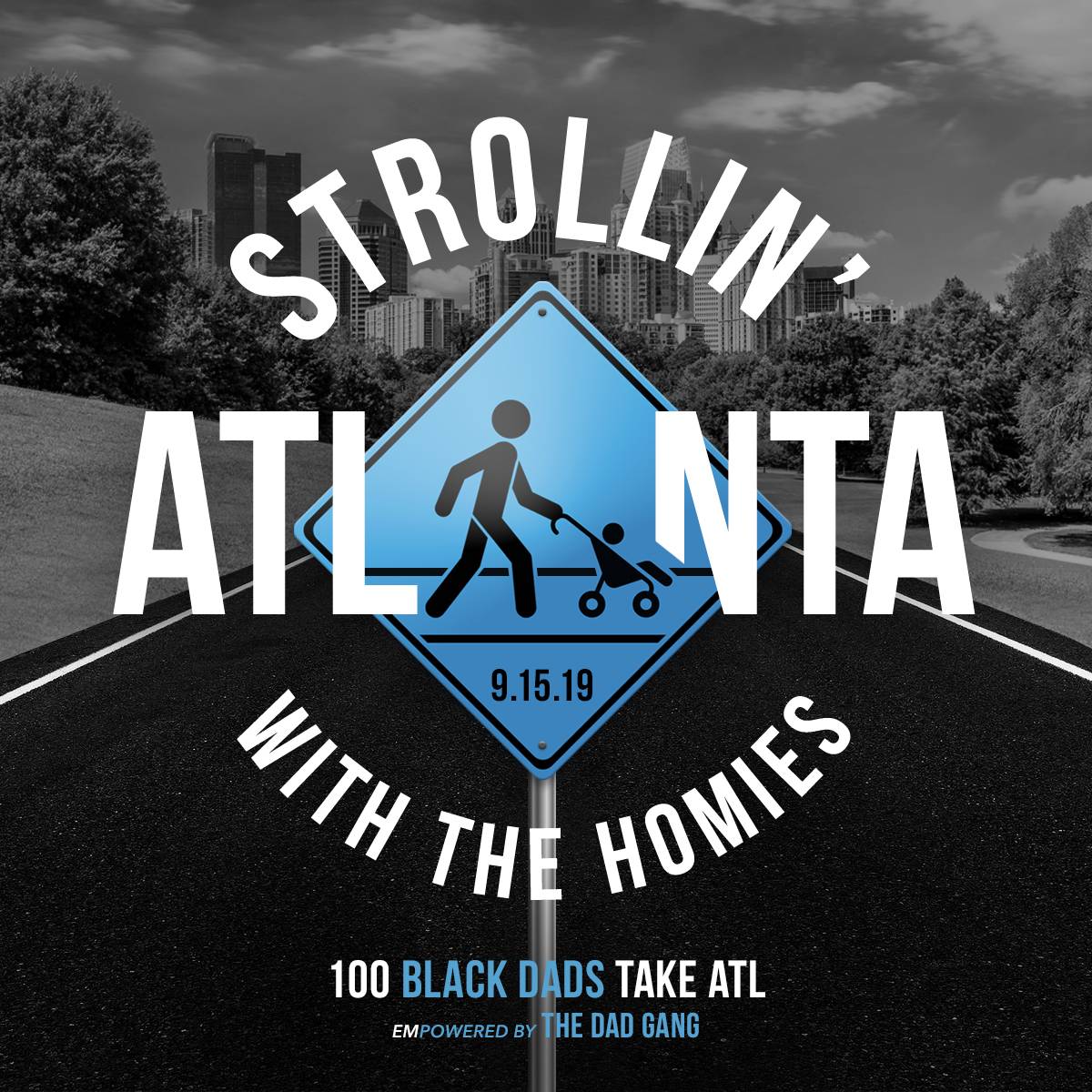 On Sunday September 15th we're calling all dads (100+ to be exact) to come out and make history with us yet again. We're inviting you to strap the babies in tight and come get your DAD ON as we take an epic Sunday stroll with our kids through Atlantic Station.
This is stroll #2 of our nationwide STROLLIN' WITH THE HOMIES Tour
NYC Dope Dads came out strong in June, now it's your turn ATLANTA.
Dads and children of all ages are welcome.
We'll be meeting at near stairwell#12 in between Victoria's Secret and Athlete's Foot at 10am sharp.
For easy access please park in the Atlantic station Deck near #12 (orange) or #11 (green). The first 2 hours are free. Sign up below – LET"S STROLL!