Strive Real Estate Investing Series - Next Workshop Series Starts April 4th
Description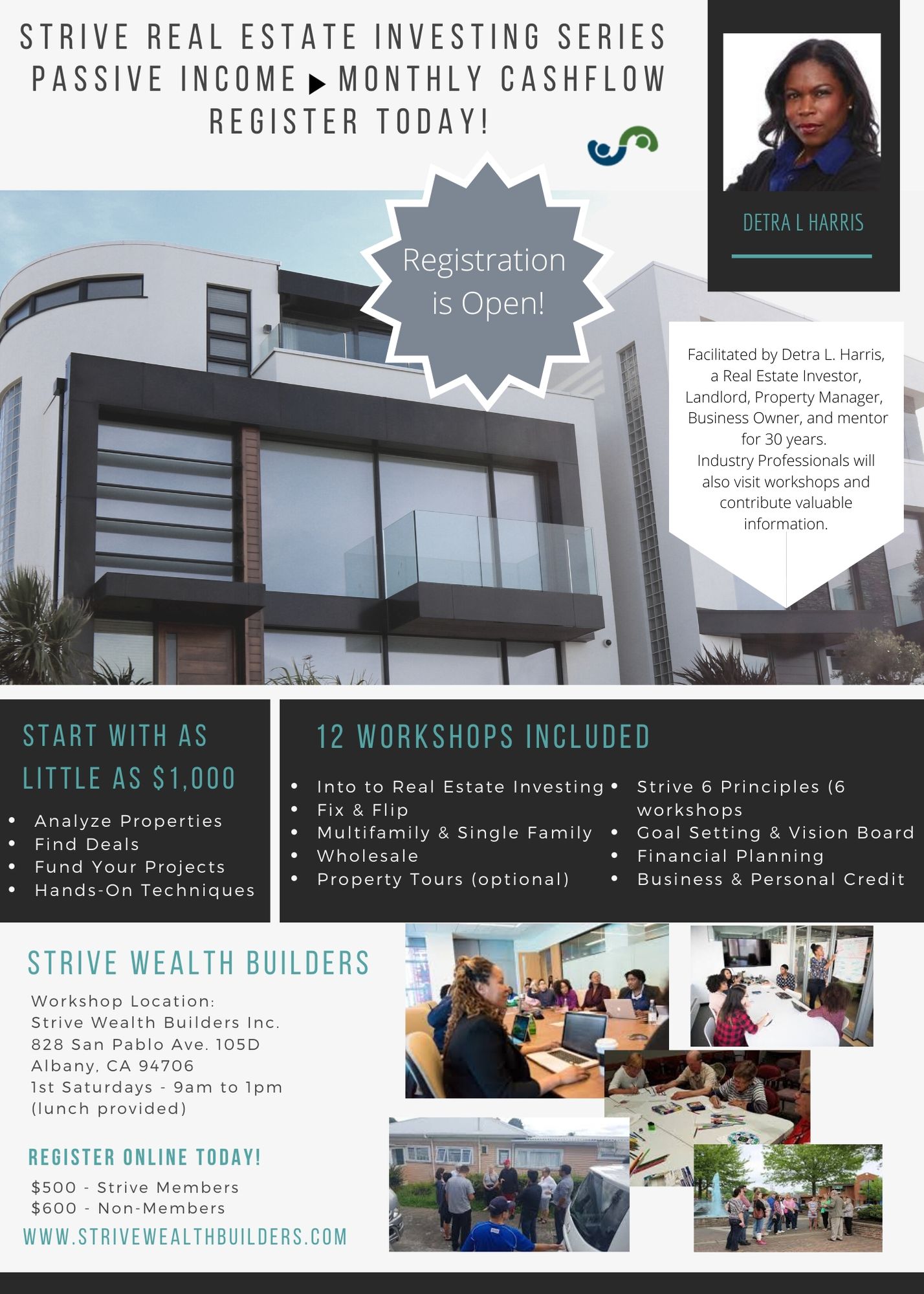 START INVESTING ON YOUR FIRST DAY! HANDS-ON - WORKSHOPS
DON'T WASTE TIME IN 2020! LEARN HOW TO LEVERAGE FROM GROUP INVESTING!
Don't miss this twelve (12) workshop series and start gaining passive income! Register Today!
Workshop Schedule - 1st Saturdays
2:00pm to 6:00pm (appetizers provided):
Every Monday - The Deal Flow!! (Optional)

Monthly Property Tours (Optional)


Non-Members: $600 (Includes; 12 workshops (optional - property tours, workshop lunch, special events, and the deal flow)
Strive Members: $500 (enter your discount member code at check out to receive $100 off)
Workbook and materials included in fees. You will receive your workbook at the workshop, materials and workshop instructions provided within 1 business week before the workshop start date(s).
To become a member of Strive Wealth Builders, visit our website at www.strivewealthbuilders.com
No Membership Fee to Join!
SEATING IS LIMITED! REGISTER TODAY!