Description
[STRIPPED] NO LIGHTS / NO COSTUMES
Fri, Nov 8 | 7:30pm
Sat, Nov 9 | 7:30pm

Doug and the company dancers invite you into the creative process; our November [STRIPPED] event is dedicated to dissecting the choreography of several of Doug's intimate duets, including two revivals. The evening also includes the full company in performance of epilogue, which premiered at BAM this past June, and a sneak peek of our newest premiere.
Desert Tango (2004, Revival)
Short Story (2001, Revival)
Raging Fire (2002)
Field (2019)
epilogue (2019)
& sneak peek from the company's newest premiere
Special Guest Artists:
Live music by Lesley Flanigan
Dancers from Barnard College performing sections from Doug's Carrugi (2012)
---
305 Barnard Hall | Barnard College | NYC
$25 General Admission

$75 VIP | Includes a General Admission ticket and a Doug Varone original ink on paper drawing from his DIAGRAMMED LIGHT PLOT series, signed and suitable for framing.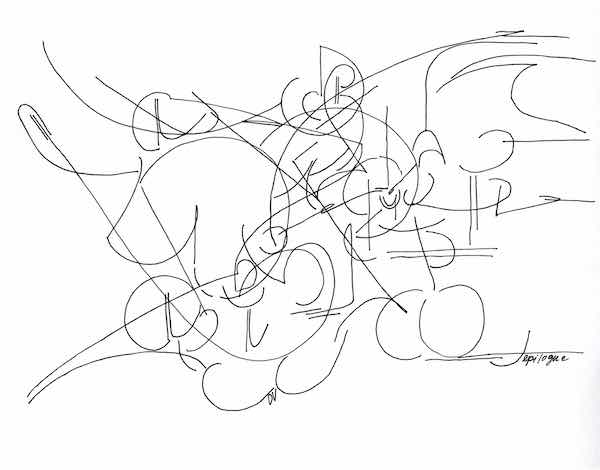 "epilogue" 2019 - Doug Varone (ink on paper)
photo by Mike Van Sleen | Doug Varone on Sealy at Jacob's Pillow Dance Festival