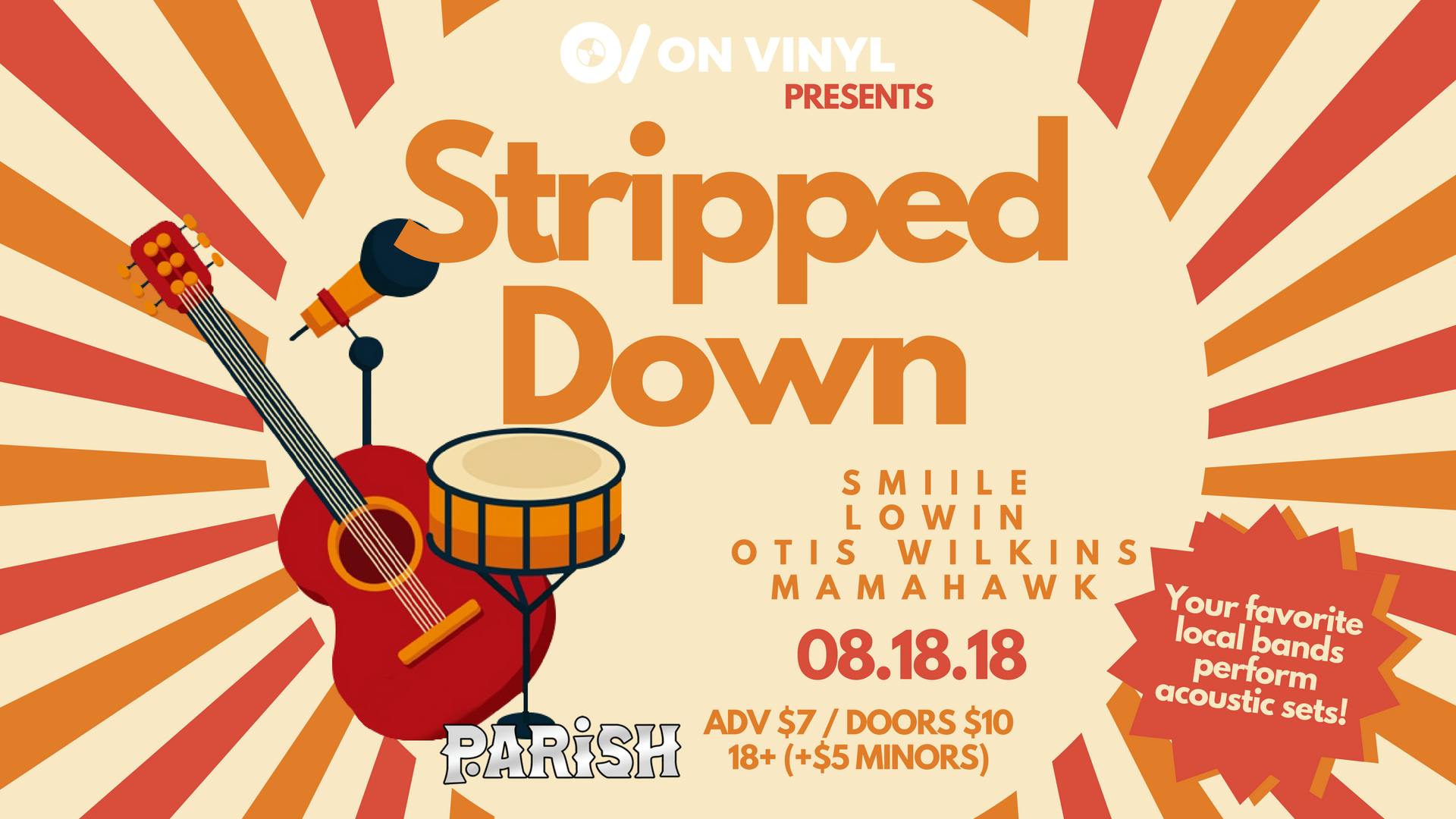 About this Event
Presented by On Vinyl Media & Heard Presents, Stripped Down is a showcase for Austin's best bands to present their well-known songs in a new, fresh way. You also just might get to hear some covers or songs that haven't hit the street yet. Put simply, Stripped Down is for (music) lovers. Not only that, but you get to hear it in one of "Austin's top venues for live music" (Austin Monthly).
Our buddies On Vinyl Media are some of the best local music nurturers and we are teaming up to bring you The live music capital's best and brightest in a whole new, raw way. In no particular order...
Mamahawk- "is one of the Austin music scene's emerging gems, a deeply soulful band that meshes bright electronics with warm, thoughtful vocals and acoustic elements to create some of the prettiest and more relaxing indie music to come out of the city in a long time." The Deli
Lowin- The critically-claimed indie rockers write "songs thriving on muscular guitar riffs balanced with dexterous melodies and Houser's voice, which is as strong as it is graceful ."- Austin Monthly
SMiiLE- Avant garde psych pop at it's finest SMiiLE is like Of Montreal meets running through a glorious meadow of poppies that make you jump and dance instead of sleep.
Otis Wilkins- who knew Taylor Wilkins of Otis The Destroyer could make such unabashedly purty music? "Wilkins has long been one of Austin's strongest vocalists but in this project, he displays an unexpectedly deep emotional range, each line communicating profound hurt, sorrow, longing."- Austin Town Hall
ENJOY!!!