Description
You're invited to join Bay Area Girl Geek Dinners at Stripe for a night of "Adversarial Engineering" on Tuesday, December 12th!
Hear from three Stripe engineers on various topics centered around security and machine learning.
Join us at 6pm for snacks, drinks, and networking. Talks will start promptly at 6:45pm. Get your ticket now!

Stripe Girl Geek Talks & Speaker Bios:
Talk #1: "Explaining Decisions From Black-Box Models" by Alyssa Frazee
Machine learning models are often described as "magic" or "black boxes": the important thing is what goes into them and what comes out, not necessarily how that output is calculated. Sometimes this is what we want: many consumers don't really need to see inside the sausage factory, as they say—they just want a tasty tubular treat. But other times, a prediction from a box full of magic isn't satisfying. In Stripe's production machine learning system that declines high-risk credit card charges, businesses and customers often (rightly) want to know why our decline system made the decision it did. This talk will illustrate how we give reasons for our system's risk judgments on payments.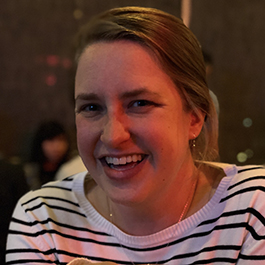 Alyssa Frazee is a machine learning engineer at Stripe, where she builds models to stop fraud. Before Stripe, she did a PhD in biostatistics and fell in love with programming at the Recurse Center. Follow her on Twitter at @acfrazee.
*
Talk #2: "Building A Simple DSL With Parslet" by Fay Wu
Learn how Stripe's fraud detection tool evaluates rules to determine the outcome of transactions and build a simple domain-specific language using Parslet, a small Ruby library for constructing PEGs (Parsing Expression Grammars)!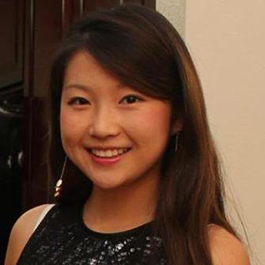 Fay Wu is a software engineer at Stripe, helping businesses fight fraud in online payments with Radar. She loves languages and rolled ice cream. Follow her on Twitter at @mfaywu.
*

Talk #3: "Learning Representations Of Merchants" by Pamela Vagata
Come learn how we apply NLP techniques to discover structure in non-textual data and learn vector representations for Stripe's merchants.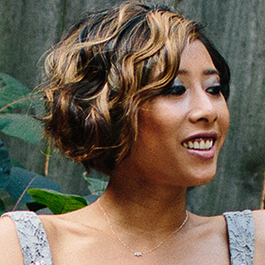 Pamela Vagata is a software engineer at Stripe working on AI. Prior to joining Stripe, she has worked on AI and big data infrastructure at Facebook. She loves dancing and her two silly dogs. Follow her on Twitter at @pam_vagata.


About Stripe:
Stripe is a software platform for starting and running internet businesses. Hundreds of thousands of businesses—from startups to Fortune 500 companies—rely on Stripe's software tools to accept payments, expand globally, and create new revenue streams. Stripe has been at the forefront of expanding internet commerce, powering new business models, and supporting the latest platforms, from marketplaces to mobile commerce sites. Stripe users include Lyft, Kickstarter, Salesforce, Shopify, Facebook, Slack, UNICEF and many more.
At Stripe, we believe that growing the GDP of the internet is a problem rooted in code and design, not finance. Stripe is built for developers, makers, and creators. We work on solving the hard technical problems necessary to build global economic infrastructure—from designing highly reliable global systems to developing advanced machine learning algorithms to prevent fraud. Learn more at stripe.com/jobs.
Event Tickets & Details:
Tickets on sale starting at 12:00pm PST on Monday, November 20th, 2017 at Eventbrite!
GETTING THERE:

Enter the building at lobby 4 (middle of the block) and head up to the 5th floor for the Stripe Girl Geek Dinner.
Stripe is located in China Basin - very close to the Caltrain Station and the N and T MUNI lines.
Public transportation, rideshare, or carpooling is recommended - there is limited street parking, with only some nearby paid lots. There is bike parking in the basement garage.


DISCLAIMER:
We may take photographs and/or video activities at the Girl Geek Dinner event for many purposes. By attending the Girl Geek Dinner, you consent to your image and recorded content being used in all marketing collateral and communications.