Event Information
Location
Southern Theatre
21 East Main Street
Columbus, OH 43215
Featuring William Close and the Earth Harp from America's Got Talent
About this event
Get ready to step inside a giant harp. This heart-lifting concert will raise the vibration of the entire community as we shine the light of hope on addiction recovery and mental health.
The harp strings will crescendo as together we celebrate recovery and hope. We will celebrate defeating an enemy that has been raging through this community, this state, our country, and the world. The sweet sound of strings will harmonize with the memory of loved ones who lost their lives in the addiction battle.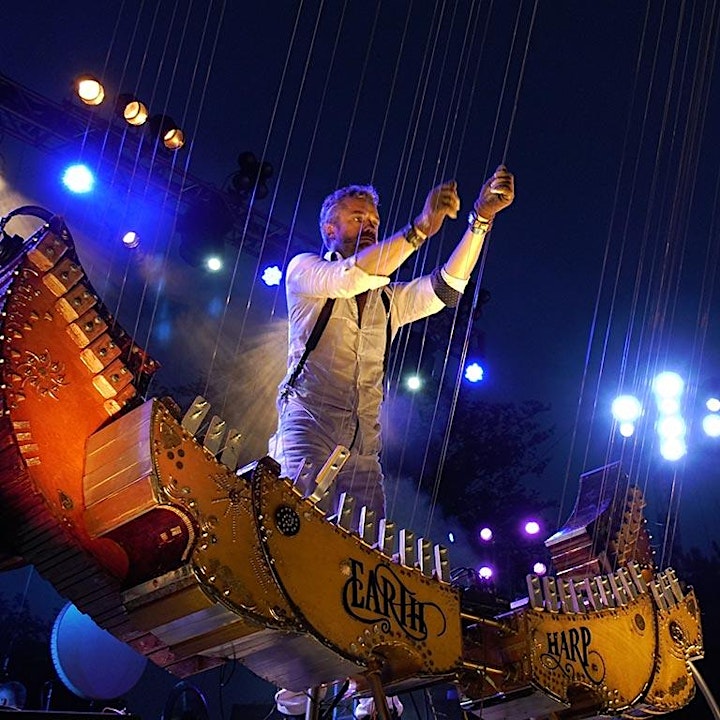 JOIN US for a musical experience like no other and become a heartstring of hope.

The REID Foundation is a 501 (c)(3) nonprofit organization dedicated to utilizing the healing power of music, creative expression and other therapeutic modalities to bring "front-line therapy" and prevention to communities and those impacted by the opioid crisis, substance abuse, mental health issues or life crisis.
The REID Foundation was founded by Rex Elsass, Chairman of The Strategy Group Co. who lost his son Reid Elsass to addiction on June 2, 2019. Reid's love of music and creative expression sparked the Foundation's movement to create innovative and life-changing programs to scale worldwide.
For more information, visit Reachingeveryoneindistress.org, or kindly donate here.
Date and time
Location
Southern Theatre
21 East Main Street
Columbus, OH 43215