Description
Join us for a fun DIY custom String Art Class taught by Strung by Shawna, based out of Davenport, IA. This is a fun, new take on a striking old-fashioned art form. At this Choose Your Own Design class you can choose from any of Strung by Shawna's class designs or pitch us your own idea by signing up for a NEW DESIGN TICKET. Please email your new ideas to hello@strungbyshawna.com prior to registration to ensure it can be made into a workable string art design.
Registration closes September 26th at midnight so we can prep supplies/materials in time for the class.
COST: $40-$50 per person for an existing design (price listed on each design) or $50 per person for new design idea (based on requirements listed below).
In this three hour class you will learn how to create a beautiful wall hanging using simple supplies like wood, string and nails. All of the supplies, other than a hammer, are provided, so all you have to worry about is completing your project! Step-by-step instructions are provided to guide you every step of the way, with lots of room left for individual creativity. String art is a unique and engaging way to create an art piece that will be treasured for years to come.
To see the arsenal of Strung by Shawna design options, please click the following link:
https://goo.gl/photos/XpULDnr2m3xwx4G88
When registering please indicate your desired stain color and chosen design. You will have a large variety of yarn/string choices to work with to make your board your own!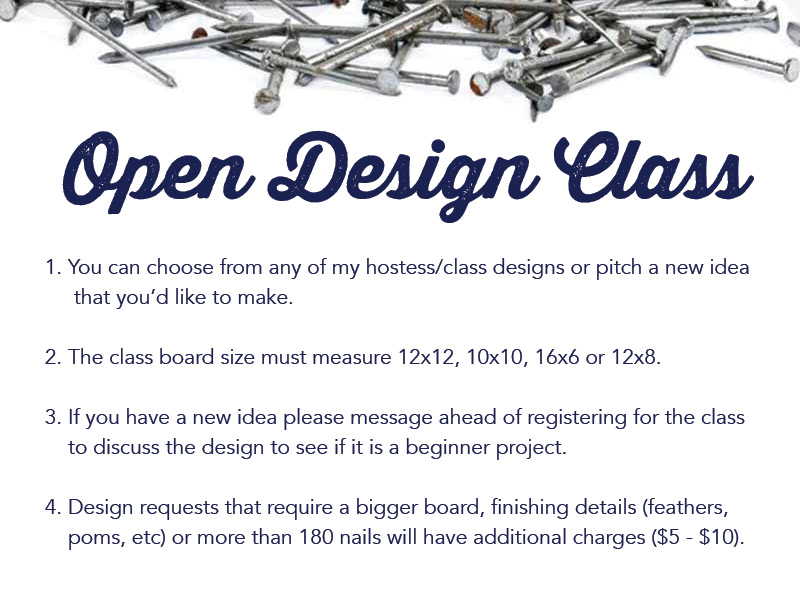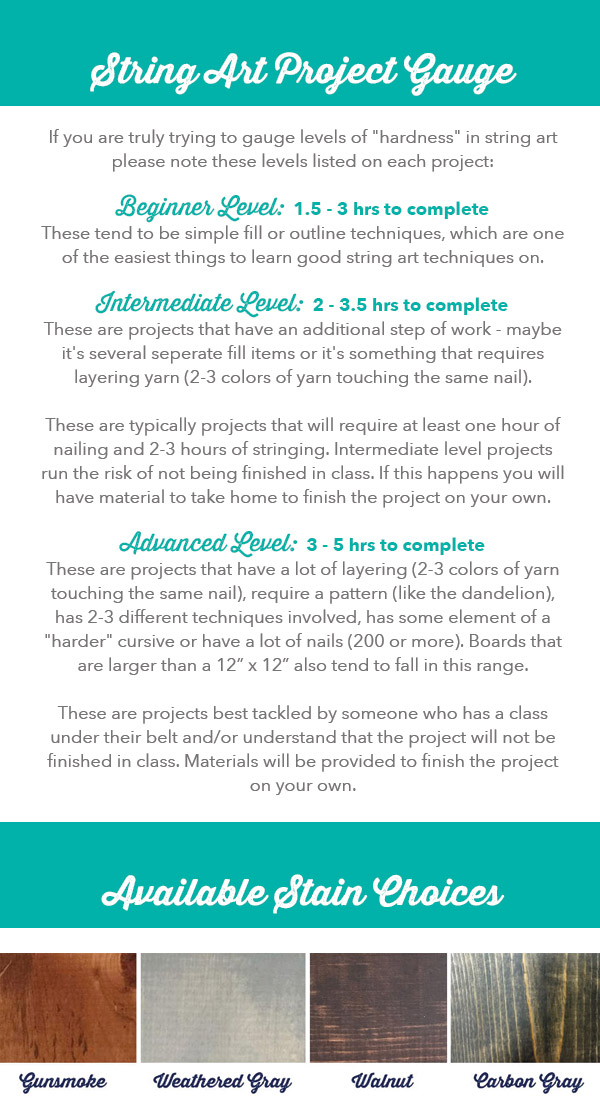 Organizer of String Art: Choose Your Design, Burlington, IA
Shawna Fibikar, the owner of  Strung by Shawna illustrates and designs unique string art boards and DIY kits. Since Feb. 2016, she has taught her technique through string art workshops/parties. Each idea begins in her sketch book before she takes it into the computer to create a formal pattern. Raw materials are pulled together to make a sample board to fine tune the design before developing a recipe card and step-by-step instruction sheet for the design/kit. All project materials are pulled by hand, the wood stained in her home wood shop, and the DIY kits are hand assembled in her working studio in Canton, Ohio.