About this Event
Striking Matches
"We met in guitar class" is not a thing many people can say...but Sarah
Zimmermann and Justin Davis performed together for the first time on the
very same day they met...in guitar class.
Striking Matches went on to release their debut album produced by T-Bone Burnett, and have since released 3 more EPs, many singles, and have had their songs featured on Grey's Anatomy, American Idol, Nashville, and Monday Night Football, to name a few.
Both lead guitarists, singers and songwriters, Sarah and Justin's music spans a wide array of sounds and genres, combining pop choruses with blues guitar riffs. Their musical prowess creates an electrifying and unique experience with each live performance.
They are currently in the middle of releasing a new 3 EP project titled "Morning, Noon and Night" each with a different sound and sonic space. While morning, noon and night are three parts of a day, Morning, Noon and Night are meant to be three parts of what makes up Striking Matches
"Morning" was released in May of 2019 with Noon and Night to follow in early 2020. Striking Matches is currently on an international tour with dates in Europe, the UK, and the US.
Hay Sugar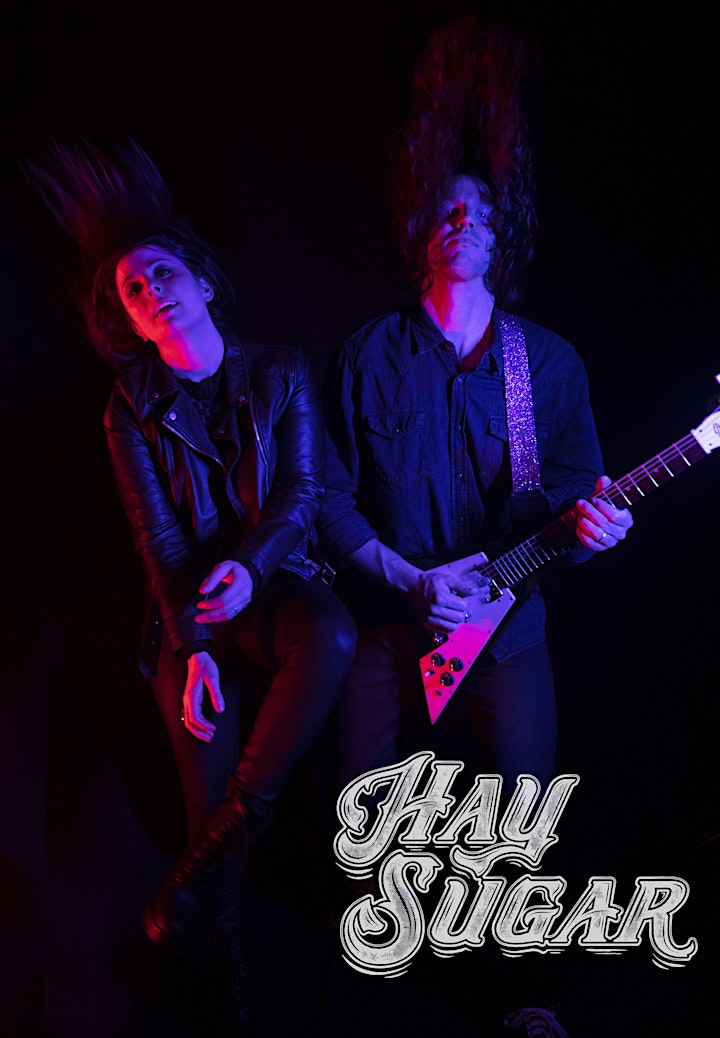 When domestication on a Sunday includes changing all of the guitar strings, you get a glimpse of what life is like for the musical married duo, Hay Sugar. Madison Flego and Matt Leech met at Penn State and formed the band in a dirty college basement, moved to Asheville, NC and continued to play and write songs with Matt's brother and local musician, Tall Paul. They performed in Asheville and the southeast at a variety of venues and festivals before recently returning to the Philadelphia area. The daily life they've lived for 12 years together along with the laughing and bickering all gets swirled around to create what they've called Hay Sugar since a roadtrip to Mississippi in 2006.
Their latest release, Wild Heart, is a culmination of songs and stories from their lives together. Their balance between left and right brain, neat freak and space cadet help to balance the rock, folk and sass that are all weaved into the 8 song LP. Leech and Flego returned to Asheville, NC, bringing their old friend and percussionist, Branden King, along for the ride. They reunited with Tall Paul to record at Echo Mountain Studios in the summer of 2019 and with smoky vocals, guitar harmonies and the occasional cello and mandolin, this album tells the story of heartbreak, love, resilience and...finding a lost girl in Spain.
Performers
Date and Time
Location
Refund Policy