Our third and last event of 2019!
About this event
You won't want to miss the most interesting program-slash-cocktail party of November. Previous guests know that we take both our programming and our catering seriously.:)
Details of our newest event are coming together right here; you can also find the agenda below.
Thanks to our generous hosts at Next World Capital, the enterprise venture firm with one of the nicest teams -- and spaces -- in San Francisco. (It has its own art gallery!)
Thanks, too, to KCPR, the boutique public relations firm founded by Silicon Valley publicist Kelsey Cullen, for signing up as our anchor sponsor.
We also want to thank our newest partner in the evening, Carta, the ownership and equity management platform company that helps investors, startups, and startup employee manage their shares.
It should be a great evening. Stay tuned for more to come.:)
AGENDA
5:00pm - Check-In/Networking/Drinks/Hors d'oeuvres.
5:50pm – Opening Remarks with StrictlyVC founder Connie Loizos and our event co-host, Craig Hanson of NextWorld Capital.
6:00pm – Original thinking, with Cyan Banister of Founders Fund.
6:25pm – A storm gathers around big tech, with cybersecurity expert Alex Stamos and Sheera Frenkel of the New York Times.
6:50pm – A deep dive into the sweeping cloud kitchens movement, with Kitchen United's Jim Collins and Lora Kolodny of CNBC.
7:15pm – Maryanna Saenko and Steve Jurvetson of Future Ventures on space, cars, plant-based meat and more.
7:40pm – The direct listings debate with Michael Grimes, the star head of global tech investment banking at Morgan Stanley.
8:05pm – More drinking/More networking/More food!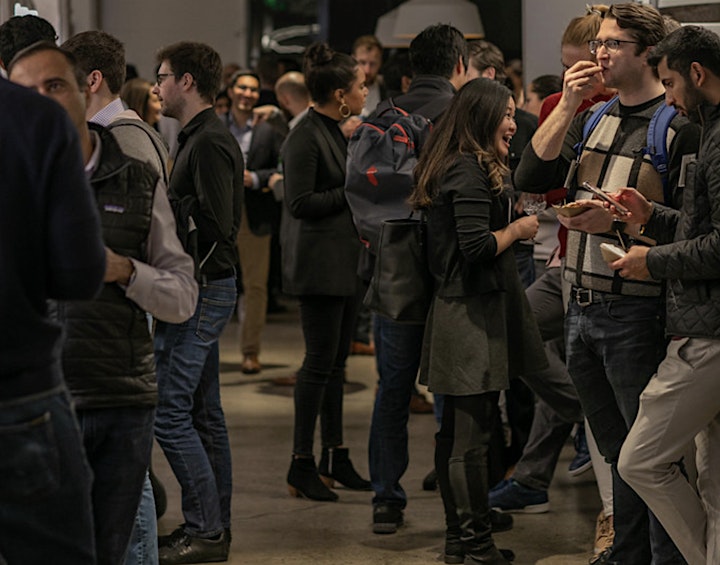 Organizer of StrictlyVC Insider Series
StrictlyVC is a four-year-old news organization focused on providing daily intelligence to venture capitalists and the much wider community of founders, angel investors, famiy offices, hedge fund managers, bankers, attorneys, and corporate development execs, among others, who work with them.