Description
Yoga + Wine + Art
An experiential collaboration by TRILUNA + Twisted Corks + The Studio 208
Join us for a night of relaxing yoga, wine sipping, and local art perusing.
We'll ease into the evening with a restorative yoga class designed to rejuvenate both mind and body. It's a class for new and seasoned yogis alike (read: YES, you're good enough).
After our namaste, we'll pop some bottles with Twisted Corks. During this wine tasting, we'll learn how to hold, taste, and talk about wine in a way that makes us sound impressive at dinner parties.
And, with favorite wine in hand, we'll mosey around Studio 208, taking in the local art and learning about our local art community.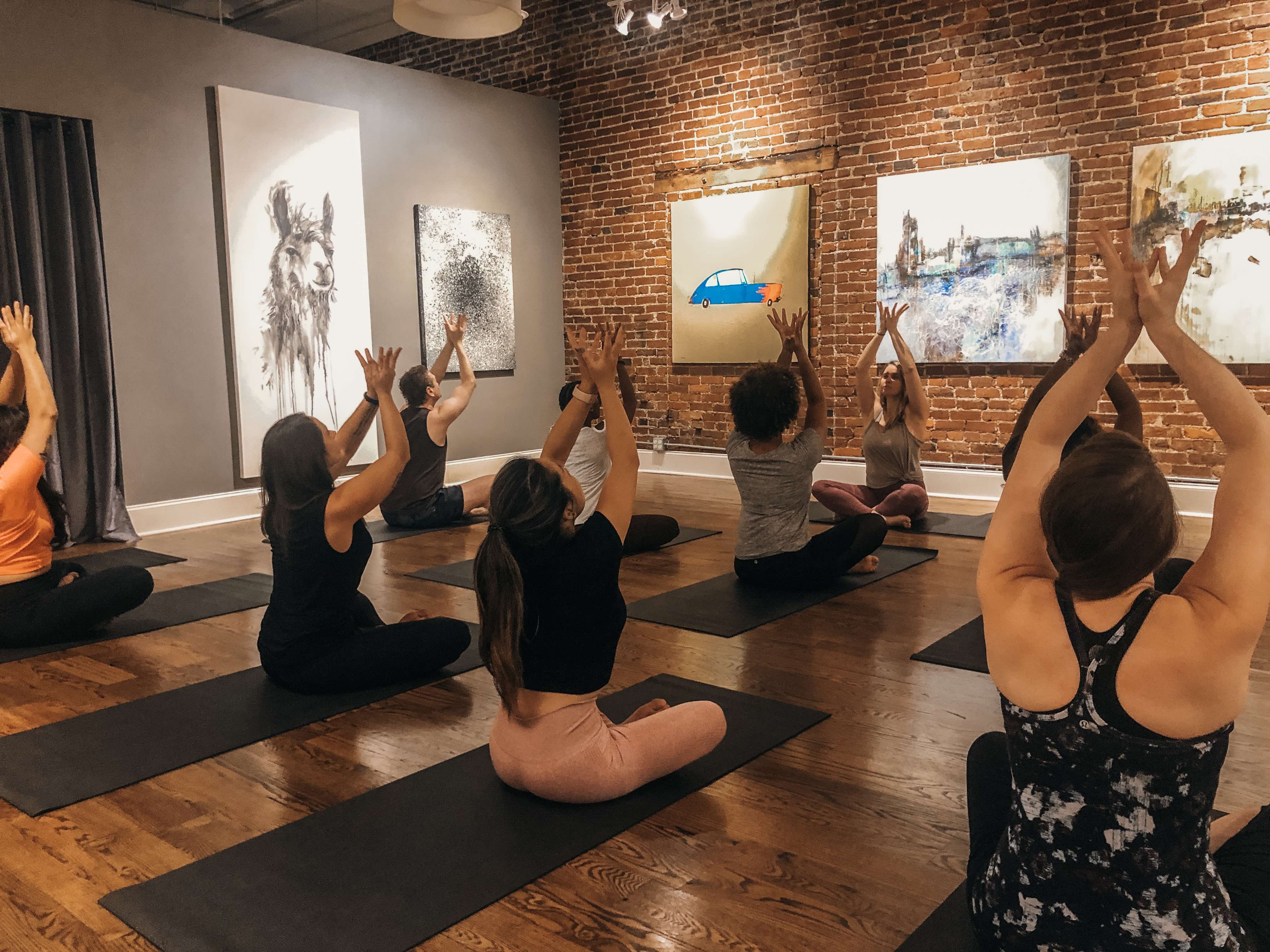 Invest in your personal wellness. Build your community. Believe in everyday magic.
Schedule of Events:
Registration (Doors close at 6:45pm sharp!)

Introduction

Restortive slow flow

Wine education + tasting

Studio 8 art tour
Restorative yoga by TRILUNA Wellness + Events:
TRILUNA is a wellness company dedicated to creating programs, events, and curriculums that transform from the inside out.
By combining our three core services—movement, cooking classes, and health coaching—we create comprehensive workshops that are as fun as they are transformative. We believe health should be accessible, sustainable, and tinged with just a bit of magic.
Wine tasting and education by Twisted Corks:
Twisted Corks specializes in fun, relatable, and educational wine tasting experiences. Their trained wine professionals are revolutionizing how wine is tasted and enjoyed. With high quality wines sourced from all around the world, expect to be left with a lasting impression.
Local art tour with
Studio 208
:
The Studio 208 was created by Ashley Bergeron Segroves, a Nashville based creative, photographer, and art curator.
They work on private and public projects including murals, art busses and art installations with the business community, public spaces and private art collectors. They connect artists to art lovers through our invite only Showroom and Private Art events. Their private viewing model offers collectors the opportunity to spend time with the art to insure their selection is perfect. We have art for all tastes and budgets and foster a relaxing, welcoming environment for all.
Additional Dates:
9/25
11/13