Description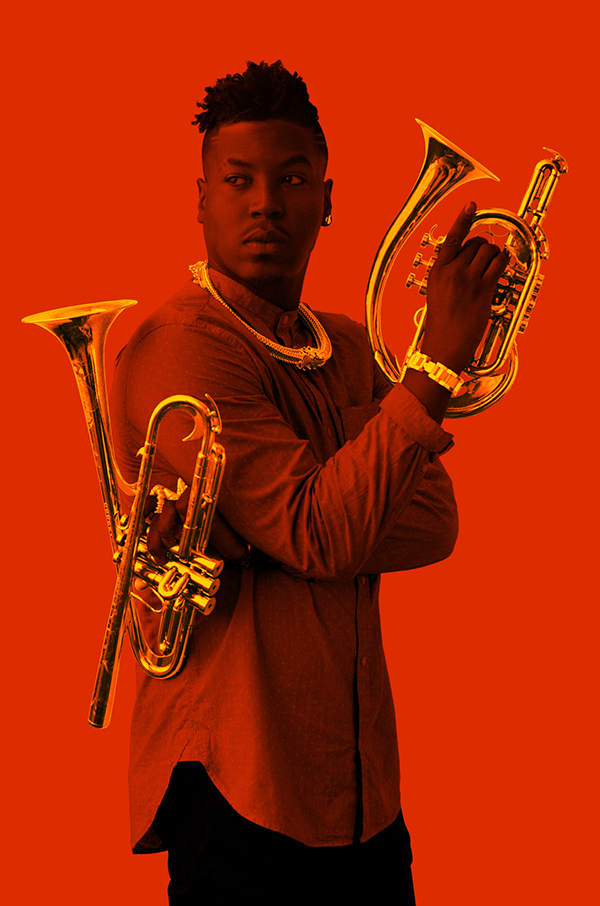 Join Innovate Your Cool Conference, Saturday March 12th at CAM Raleigh, as we host a private app demostration featuring world renown trumpeter Christian Scott.
Christian Scott, also known as Christian Scott aTunde Adjuah (born March 31, 1983, in New Orleans, Louisiana) is a two-time Edison Award winning (2010 and 2012) and Grammy Award nominated trumpeter, composer, producer and music executive. Christian's Grammy nominated international recording debut, Rewind That was called "arguably the most remarkable premiere the genre has seen in the last decade" by Billboard Magazine, earning Christian two prominent features on their cover and inclusion in their list of "Ones to Watch in 2006."
The Stretch Music App, powered by Tutti Player, is an interactive music player of Christian Scott aTunde Adjuah's Stretch Music recording. The Stretch Music App allows musicians the ability to completely control their practicing, listening and learning experience by customizing the player to fit their specific needs and goals. By controlling the customized audio channels of every instrument on the recording, musicians are able to build the perfect environment to play over. The app has the ability to mute, solo, pan and fade any instrument chosen along with tempo control, looping and sheet music for each part. Stretch Music delivers quick, interactive audio to create a compelling educational experience for efficient learning while simultaneously acculturating developing musicians into the new style of creative improvisation and expression.