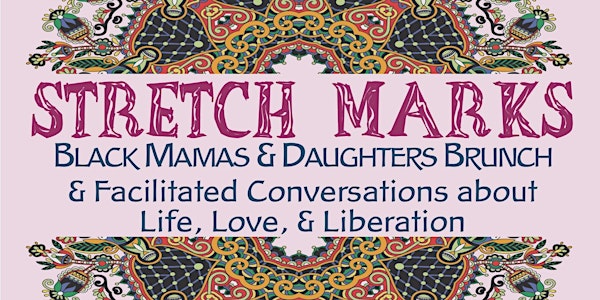 Stretch Marks 3: Black Mamas & Daughters Brunch & Intimate Conversations
Description
Join us for the 3rd Annual Stretch Marks: Black Mamas and Daughters Brunch and facilitated conversations about Life, Love & Liberation.
Du to current COVID conditions, we will be going VIrtual via Zoom for FREE
Join Bay area mothers and their daughters, granddaughters, aunties, sisters, mothers-in-law, stepdaughters, and neighbors as we share wisdom about love, race, health, happiness, and the power of the Black Woman.
Facilitated by Mizan Alkebulan-Abakah, MPH These inter-generational conversations will help us build trusting authentic relationships that heal, honor, support, and encourage our collective feminine power to shine!
What better way to celebrate Mother's Day!