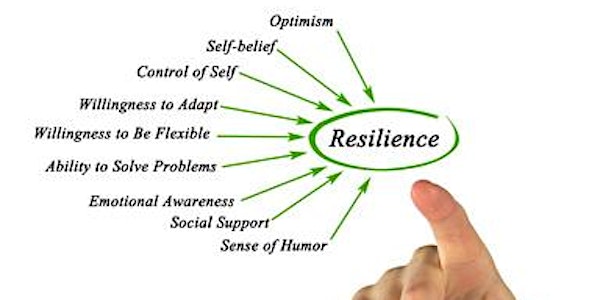 Stress Resilience Workshop
When and where
Location
Hilton Hotel, Cobham, Surrey
Description
If stress has become a regular feature of your life, it is likely affecting your performance, productivity, health and relationships.
Left for too long, it can lead to burnout or breakdown: conditions which can take a year to overcome.
So, what can you do about it? This workshop will help you develop insight and strategies to become more stress resilient.
What you will learn:
The five pillars of stress and how to recognise them in yourself
What resilience is and what it isn't
Why you need it
What it's affected by
How to cultivate it
Strategies to help you enjoy more stress resilience in your day-to-day life
An invaluable level of self-insight that helps put you back in charge of you
What it includes:
One-day stress resilience workshop
A half-hour 1:1 follow-up session to help you integrate the strategies in your own life
A 50% discount off a personalised stress profile if you want even more insight
The details:
Date: Friday, 3rd April
Venue: Hilton Hotel, Cobham, Surrey
Time: 9-5
Investment: £150 plus VAT including course manual, refreshments, lunch and a 1:1 follow-up session. People booking before 21st February will receive a free stress and wellness assessment.