Lecture and yoga workshop.
About this event
Recommended to take both dates to fully benefit from this workshop.
Please plan on attending Part 1 before Part 2. Must register for both dates individually.
FREE ZOOM CLASS
Presented by Mukta Gadkari & Jill Lacher
We live in stressful times. And it's tempting to sweep the stress under a rug, persevere through, or just deal with it.
But over time, stress can manifest as chronic disease, mental health conditions and more - and learning how to actively manage it every day will help you support your health, maintain balance and build resilience.
Part 1- Stress 101: Food & Yoga to Support your Mind & Body.
(Saturday, November 7: 1:30-3:30pm PT)
In Part 1 of this series, you will:
- learn about stress and its short and long-term effects on the mind and body;
- explore practical ways to actively manage stress through diet, lifestyle, breathing techniques and mindful movement; and
- tap into your resilience and restore equilibrium.
Part 2 - Anxiety 101: Keep Calm with Food & Yoga Therapy.
(Saturday, November 21: 1:30-3:00pm PT)
In Part 2 of this series, you will:
- learn about anxiety: its causes and effects in the brain and body;
explore the vagus nerve and gut-brain connection; and
- discover practical ways to manage anxiety through food, breath and mindful movement.
Both workshops will incorporate lecture and movement. Dress in comfortable clothes, bring a notebook, and keep a yoga mat, meditation cushion and/or blanket handy.
Learn more about our non profit at www.banyanwomen.org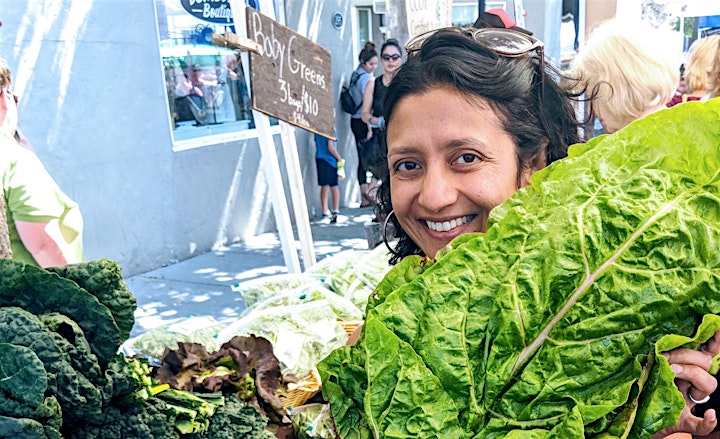 Mukta Gadkari is a Bay Area-based Holistic Nutrition Consultant, wellness advocate & coach. She started Mukta's Nutrition Kitchen as a resource for busy working people to get healthy & feel good every day. Mukta focuses primarily on stress-management and blood-sugar regulation; and guides her clients towards meaningful dietary and lifestyle changes using a holistic approach. She offers 1:1 & group coaching, menu planning, grocery store field-trips, home pantry makeovers, workshops & more. Mukta studied at Bauman College of Holistic Nutrition & Culinary Arts and is Board Certified in Holistic Nutrition (Candidate) with the Holistic Nutrition Credentialing Board. For more information, go to: www.muxcooks.com.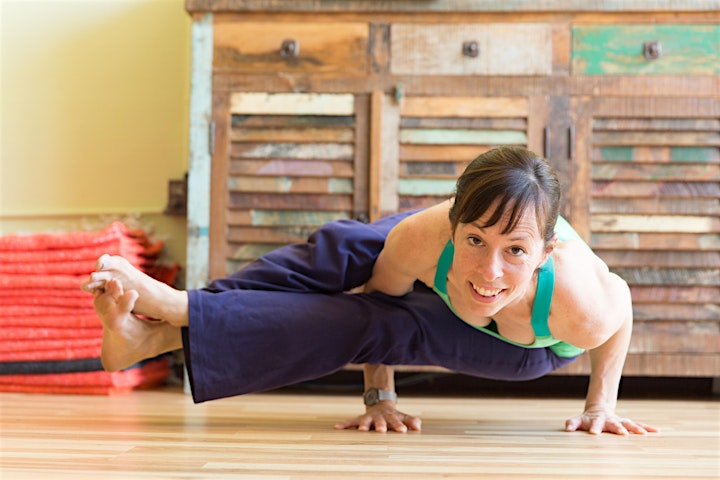 Jill began her career as a Therapeutic Recreation Specialist (CTRS) at Children's Hospital and Evanston Northwestern Hospital in Chicago. Later, Jill moved to Minneapolis and became a Youth Outreach Specialist for families and teens-at-risk in Minneapolis. She developed a unique compassion for all members of the community, especially those who struggle to experience balance, vitality and connectedness in their lives. Since 2003, Jill discovered the potential for yoga to unify the body, mind and spirit and its incredible potential for healing and personal enrichment. Her regular practice of yoga led her to the reputable White Lotus Foundation, where she completed comprehensive training in yoga, including advanced training in Thai Yoga Massage Therapy and Therapeutic Yoga. Additionally, Jill completed Success Over Addiction and Relapse (S.O.A.R.) Teacher Empowerment Training and The Art of Yoga Project certification, using yoga and art to support and empower at-risk teen girls. Jill graduated in December 2018 from Niroga Institute's Trauma Informed, 800-hour Yoga Therapy School. Jill's joy is to support others in bringing about positive transformation, balance and a grounded sense of peace that can be drawn upon in life. Interests include quality time with family and friends, hiking, animals, especially dogs and horses, sailing, art, cooking, gardening and travel. www.yogabirdie.com
Organizer of Stress & Resilience Workshop Series (2-part)