Description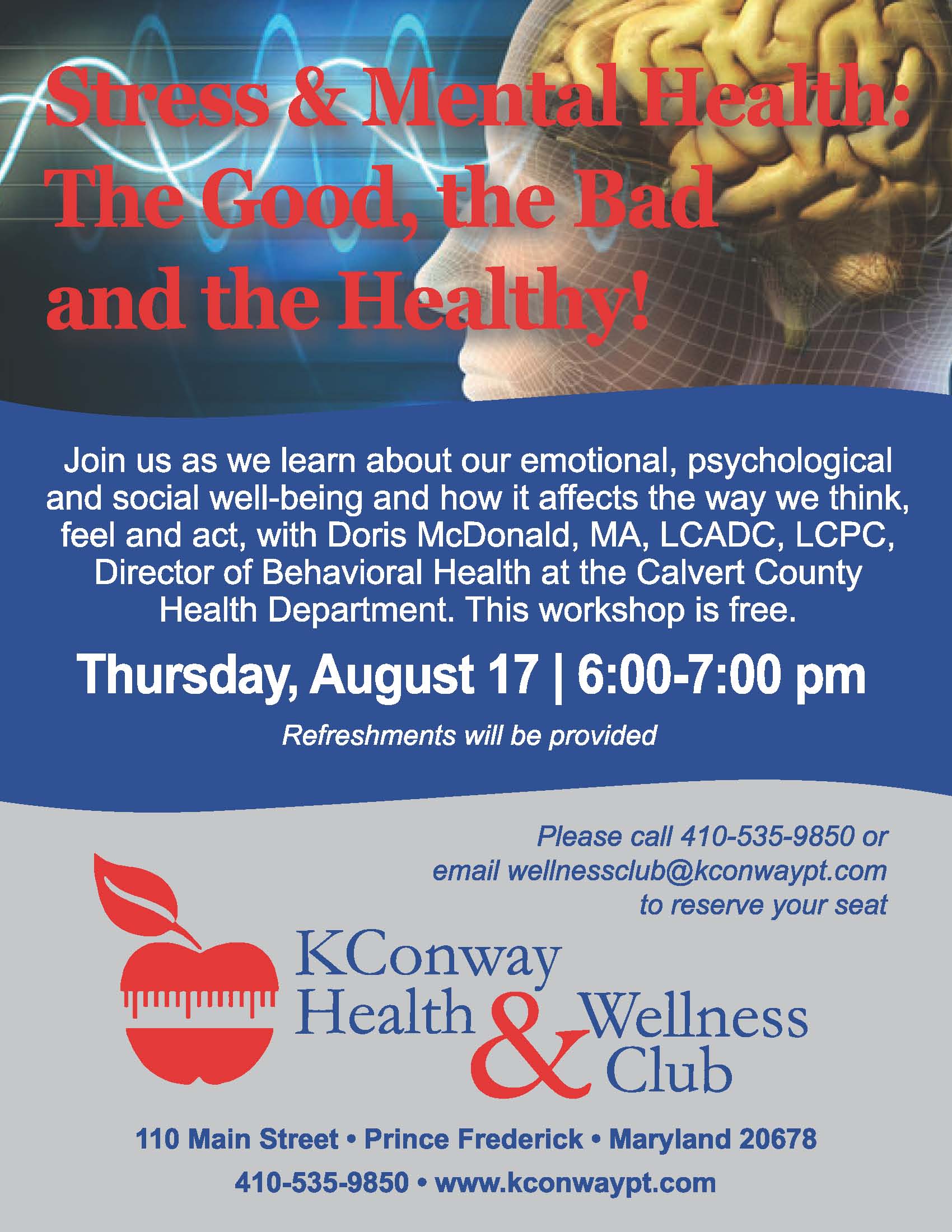 Though often hard to talk about, coping with life's stresses and staying in the right frame of mind is vital to good health.

Join K Conway Physical Therapy at its next bi-monthly free, health and wellness workshop focusing on stress management and furthering mental health.

August's guest speaker is Doris McDonald, MA, LCADC, LCPC, Director of Behavioral Health at the Calvert County Health Department, who will present "Stress & Mental Health - the Good, the Bad and the Healthy!" Join us as we learn about our emotional, psychological and social well-being.

Call 410-535-9850 to RSVP for this free workshop.