Stress Management: The Natural Way by Dr. Simon (MD)

Saturday, February 22, 2020 from 3:00 PM to 6:00 PM (Malaysia Time Malaysia (Kuala Lumpur) Time)
Event Details
Dear Friends,
How do you spend your Saturday afternoon? 
Why not do something different  to set the right tone for next week and beyond. Join Dr. Simon and his Life Coaches for MIND Detox & Healing on every Saturday afternoon.
Agenda:
1. Registration
2. Talk on Stress Management
3. Transformational Hypnotherapy (like guided meditation)
Registration Fee: RM 35. It includes 3 refreshment nutritional drinks. You can bring 1 guest for FREE too. And, your guest will be provided the drinks for free too. 
Thank You. Hope to see you soon.
Regards,
Shireen Ng
Mobile: 018 257 0866

Dr. Simon MSH
Mobile: 018 205 5215

Note:
We will organize various events frequently. I will contact by whatsapp or email to everyone who have RSVPed our events to update our activities. Photos and Videos will be taken during the events. By providing your contact number/email, you agree to receive further communication from me or my co-organizers.

This group was not created for receiving professional medical service but to meet people from different paths of life and build friendship

Disclaimer:

We use Herbalife Nutrition for weight management. However, this event is a stand-alone professional event and has no relation with selling of Herbalife products. No products or business opportunity will be promoted in this event.
Save This Event
When & Where

Daily Health
15, Second Floor (Above Barber Guys),
Plaza Danau 2, Jalan 4/109F,
Taman Danau Desa, Kuala Lumpur 58100
Malaysia

Saturday, February 22, 2020 from 3:00 PM to 6:00 PM (Malaysia Time Malaysia (Kuala Lumpur) Time)
Add to my calendar
Organizer
Welcome to "Daily Health", a Kuala Lumpur (Malaysia) based wellness center for weight management and stress management in a natural way.
In our wellness center we provide these programs: Weight Management (both online & offline), Stress Management & Hypnotherapy.
Our programs are created by our Medical Director Dr. Simon MSH. Please allow us to introduce Dr. Simon.
---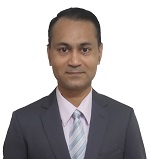 Dr. Simon is a Medical doctor, specialized in Clinical Neurophysiology as well as a certified Clinical Hypnotherapist. He has published more than 25 papers in reputed international medical journals, and 2 book chapters for medical students.
Since STRESS is the root cause of many neurological diseases, Dr. Simon has developed his passion in Lifestyle Medicine to help people in managing their stress in a Natural Way. 
His Top 7 Popular Hypnotherapy Services:
Stress / Anxiety / Depression Management
Weight Management
Insomnia
Quit Smoking
Phobias
Relationship issues
Sex related issues
---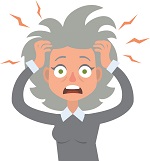 For Stress Management, He uses Neuroscience based MindTrance, Subliminal Mind Reprogramming and Brain Wave Entrainment for Stress Management & Emotional Healing. He is helping people for stress management, weight management, emotional healing & quitting bad habits since 2010.  He helps people to change their life by transforming their relationship with body and mind so that they can achieve their desired goal easily. 
---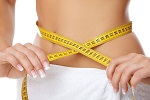 For weight management,  he not only helps his clients to figure out what food works for their unique body, but just as important, he helps them to uncover the mindset they need to follow through on those life changing intentions. He provides the psychological tools and nutritional steps that help them get unstuck. This means you get a fresh perspective and renewed energy to support you in making changes that actually feel good to make.
---
An example of how he will work:
 On an physical level – He will uncover the foods you eat that "space you out" and make you feel like a victim or a junkie. He will also discover foods that give you options to feel more grounded, empowered and clear.
On a Mental and Emotional level – He will explore your thoughts, words and actions you can take to transition smoothly from old habits of betraying yourself to new ones that support you feeling empowered.
 On a Spiritual level – He will unveil the subconscious beliefs that keep you from making clear boundaries and connect you with your wisdom so you don't need cookies to escape. Additionally, he will look at the potential for spiritual growth that emerges from facing the "problem."
---
Great, how do I get started?
The quickest way to start is to  contact Dr. Simon directly 
Mobile: +60 18 2055 215
WA Direct link: