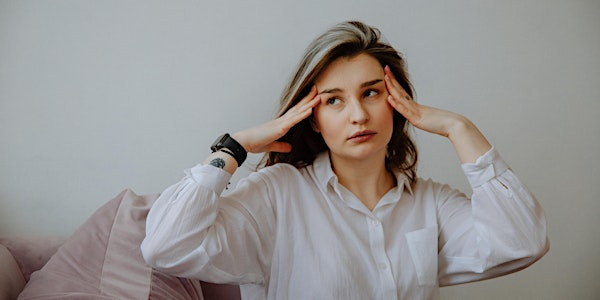 Stress Management: The Basics
Learn tools & strategies to reduce stress & better manage it, benefitting your performance, relationships, health, & how you feel.
Refund Policy
Refunds up to 1 day before event
Eventbrite's fee is nonrefundable.
About this event
Are you feeling stressed?
Do demands and stressors sometimes interfere with your performance, ability to enjoy experiences, constructive relationship interactions, or self-care?
Are you feeling a bit burnt out? (Like many of us!)
Class Content
This class addresses such challenges and introduces the fundamentals for effective stress management on a daily basis. We will focus on:• What you absolutely need in order to show up and be engaged on a daily basis.
• How to utilize different kinds of coping to make your days easier so you can be more effective and attend to what matters most.
• Strategies to build resiliency so you're less affected by stressors.
• The mindset you need to cultivate for responding to stressors to the best of your ability—decreasing burnout, increasing performance, feeling better, and benefitting your relationships and physical health.
More About this Class
No one is expected to share or talk unless they want to participate. Participation is encouraged, but it is not necessary. Depending on the amount of participation, the class is anywhere from 45 minutes to 1 hour and 15 minutes. Ashley Belsinger, MS of Paragon Life Coaching is facilitating the class. Registration/purchasing a ticket is required in advance.
Please contact Ashley at ashley@paragonlifecoaching.com for any questions.
About Ashley
Ashley Belsinger, MS earned her undergraduate degree in psychology and Master of Science in clinical psychology. She has passed Pennsylvania's Licensed Professional Counselor exam and has over 7 years of experience as a counselor and psychotherapist. Passionate about helping people improve their lives, she started Paragon Life Coaching in 2015. Ashley uses an empirically-based, eclectic approach that utilizes cognitive behavioral assumptions with an emphasis on learning, motivational interviewing, positive psychology, and mindfulness to facilitate change. She is a member of the Institute of Coaching, Harvard Medical School Affiliate and the American Psychological Association's Division 13, Society of Consulting Psychology. Aside from her penchant for psychology, she loves animals.