Description
Be Well Boston and Tufts Medical Center invite you to sit back, relax, and Stress Less! Join Boston magazine Wellness Editor Tessa Yannone and a panel of experts for a fun and educational evening as we explore the importance of stress management and self care, and how they affect our overall well-being. Enjoy complimentary bites and refreshments while you listen, and learn how to properly manage and minimize the major stressors in your life.
Meet Our Expert Panelists:
Brenna McNamara, MD, Primary Care Physican, Tufts Medical Center
Brenna McNamara is a primary care physician who specializes in women's health at Tufts Medical Center. She trained at the University of Pittsburgh and Brown University. For Brenna, stress management entails long runs on the Charles and time spent with friends and family on the beaches of New Hampshire.
Laura Baecher-Lind, MD, MPH, Tufts Medical Center

Dr. Laura Baecher-Lind is an Associate Professor at Tufts University School of Medicine where she has been serving as ObGyn Clerkship Director since 2012 and the Division Director of the General ObGyn Division at Tufts Medical Center since 2014. Laura has received numerous teaching awards from Tufts University School of Medicine; she serves on the Association of Professors in Gynecology and Obstetrics (APGO) and was recently elected to the APGO Undergraduate Medical Education Committee. She engages in quality improvement and health care systems research at Tufts Medical Center, along with her other research interests within medical education and gender issues in academic medicine. She has been voted as a Boston Magazine Top Doc each year from 2016-2019.
Megan McDonough, General Manager, RISE at Kripalu Center for Yoga & Health

Megan McDonough is the General Manager of RISE at Kripalu. Megan's mission in her work (and in her life) is to harness the highest and best in people for the greatest good. From her senior leadership experience in healthcare, two decades as a yoga practitioner and teacher, and as the director of numerous online learning start-ups, including the Wholebeing Institute, Megan helps people move from point A to point B through whole-person engagement. She uses divergent thinking and creative perspectives to lead, and is the award-winning author of four books on mindfulness.
Jason Paluch, Director of Spa & Wellness, Mandarin Oriental Boston

A licensed Aesthetician with a degree in Business Administration from Scottsdale Community College, Paluch is a spa industry veteran with Mandarin Oriental Hotel Group. Prior to his roles with Mandarin Oriental Hotel Group, Paluch held several wellness positions with luxury Spas including the Golden Door Spa at the Boulders and the JW Marriott Camelback Inn, both in Arizona.
Moderated by Tessa Yannone, Wellness Editor, Boston magazine

A mid-west transplant, Tessa Yannone recently relocated to Boston to be the Wellness Editor at Boston magazine where she is loving every aspect of city-life. Formerly a certified personal trainer and nationally qualified powerlifter, she has a passion for strength training and empowering other women to feel happy and healthy in their own body. When she's not in the gym lifting heavy things, typing away on her computer, or meal-prepping, she loves to be outside in nature hiking or reading a good book.
This event is 21+.Ticket price includes two drinks + food.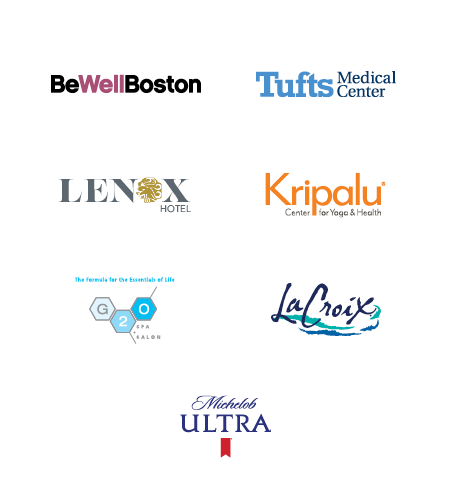 ---
By purchasing a ticket to this event, I acknowledge that Boston magazine and select sponsors of the event may send me information, samples, or special offers it thinks may be of interest to me about its publication, future events, or other complementary goods offered by Boston magazine and/or information and special offers of sponsors or other companies it may carefully select. I understand that in the course of participating in the event, photographs or videos may be taken of me. I grant permission for the use of my name and/or image and information in any broadcast, print publication, web, social media, photography or video. I hereby authorize Boston magazine to make, reproduce, copy, sell, exhibit, publish, distribute, and otherwise use for publicity, fundraising, advertising, or any other lawful purpose such photographs or films. In consideration of being accepted as an entrant in this event, I hereby, for myself, my heirs, executors and administrators, release and discharge Boston magazine and any and all sponsors from all claims, damages and rights of action, present or future, whether they are resulting from, arising out of, or incident to, my participation in this event