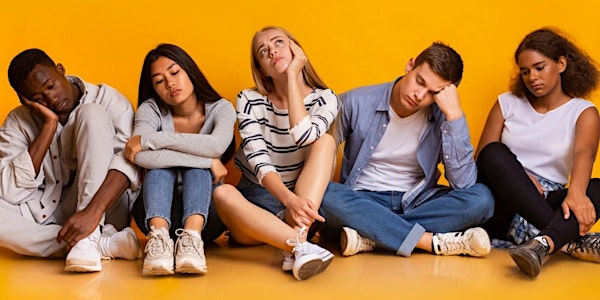 STRESS LESS-- 10/6-11/17
Mindfulness Stress Reduction skills will be taught be Youth Service staff and hosted by Warren-Newport Public Library.
When and where
Location
Warren-Newport Public Library 224 N. Oplaine Rd Gurnee, IL 60031
About this event
STRESS LESS: A mindfulness-based stress reduction group
It's a high-stress and demanding life for teens today. Using evidence-based material from a Mindfulness Based Stress Reduction model and other experiential activities, this program helps teens learn to shift their thinking from an impulsive reaction to stress to a more helpful and mindful response. Teens can have difficulties in some key areas: perceptions and appraisals of stress, emotion-regulation, meta-cognitions, feelings of being out of or lacking control, attachment or pushing away pain and suffering, and attention and focus. The skills learned in this group guide them when they feel emotionally overwhelmed, anxious, stressed, and depressed to face challenges through the lens of mindfulness.
The mindfulness based program has the potential to shift and improve these areas in a teen's life and as a natural outcome improve one's quality of living. This group not only helps with learning how to better deal with stress in general, but it also creates a safe way to interact with other youth and reduce isolation. This fun and interactive class in partnership with the Warren-Newport Public Library will be facilitated by Warren Township Youth and Family therapist Cindy Cardenas, MA, LPC. Please direct any questions to Cindy - 847-244-1101 ext. *409.
Grades: 6-8 Day: Thursday Date: 10/6 to 11/17 Time: 4:30-5:15 pm Weeks: 6
Grades: 9-12 Day: Thursday Date: 10/6 to 11/17 Time: 5:15-6:00pm Weeks: 6
*No class on 10/27
Fee: FREE Location: Warren-Newport Public Library (224 O'Plaine Rd. Gurnee, IL 60031)