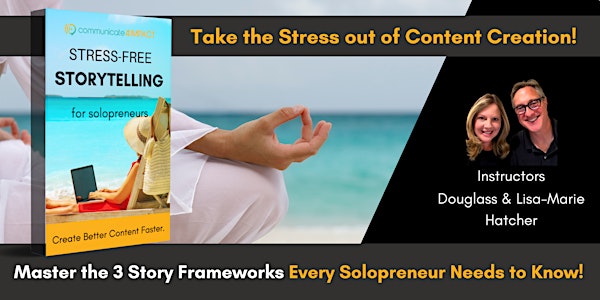 Stress-Free Storytelling for Solopreneurs | Live Virtual Workshop
Master and apply the 3 storytelling frameworks used by Oscar, Golden Globe and Emmy award winners to your business messaging!
Refund Policy
Refunds up to 7 days before event
About this event
Storytelling is vital to your content creation.
Why? Because it provides the structures you need to create better content faster. Content that connects with your customers, captures their attention, and inspires them to engage with you.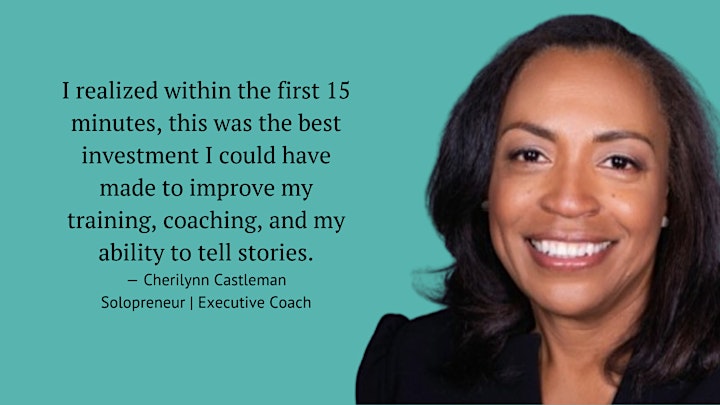 Being a solopreneur can be stressful at times - but content creation shouldn't be!
You've probably heard about business storytelling, but did you know it can make content creation less stressful and less time consuming? In this workshop, you'll discover how simple, yet powerful story structure can be used to your advantage when creating daily messaging for your business.
You'll master 3 simple storytelling frameworks (called StoryHacks) that will:
take the stress and frustration out of content creation
help you structure powerful narratives that connect with your customers or clients
inspire your target audience to take the action you want
With these StoryHacks in your back pocket:
you'll be able to create better content faster
spend less time marketing and more time monetizing what you love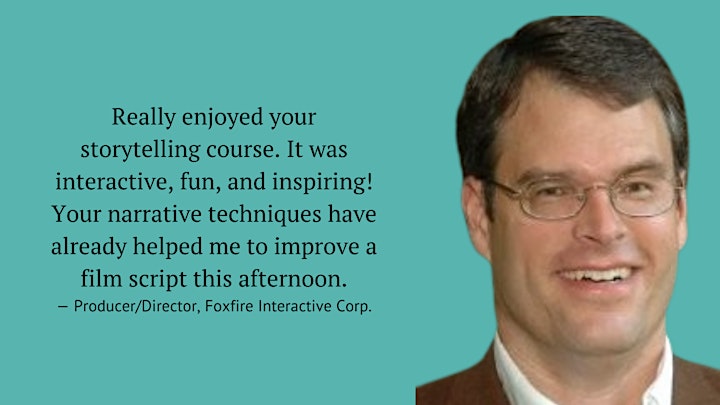 There's a lot of training out there, so what makes this different?
Much of the business storytelling training out there is either generic and heavy on platitudes or—on the other end of the spectrum—too complicated to remember or use. Not helpful, especially if you're a solopreneur crunched for time and juggling multiple priorities.
That's why, we've created practical "how-to" training that you can apply to your daily content creation that is easy to remember and can be used right away.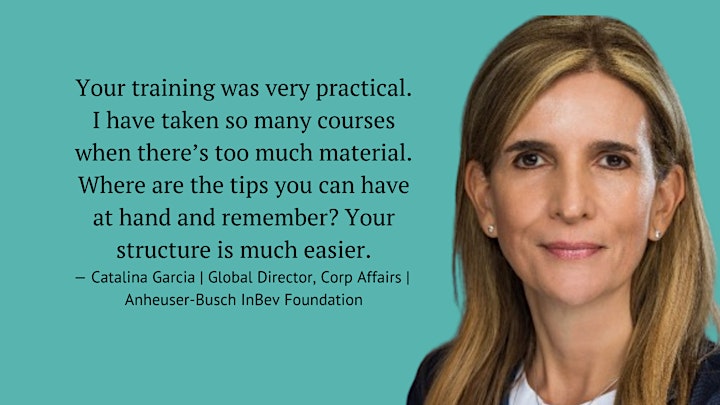 We've Helped:
business coaches
leadership consultants
fundraisers
marketers
realtors
podcasters
data scientists
social impact leaders
engineers
professors
film directors
We can help you, too! Want a sneak peek to see what the workshop is like? Click here!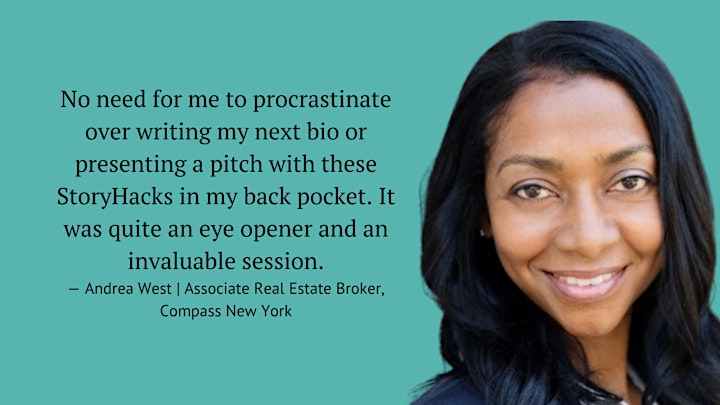 Here's What You'll Walk Away With:
1. A clear understanding of the importance of storytelling.
2. Aha! moments that will reinforce that understanding.
3. Hands-on, practical storytelling applications that will help you right away.
4. A ready-to-use, in-hand elevator pitch that answers the question: What do you do?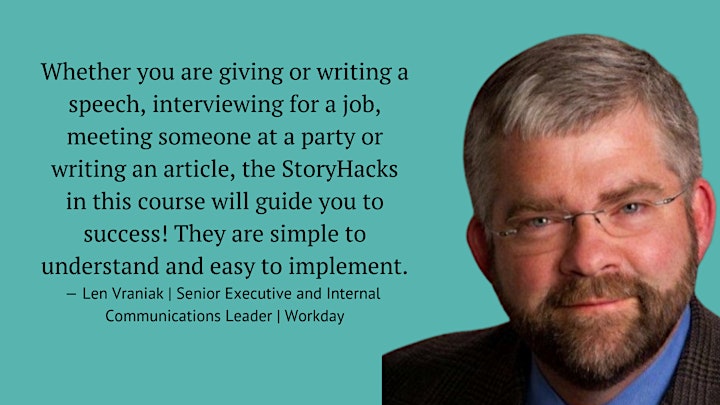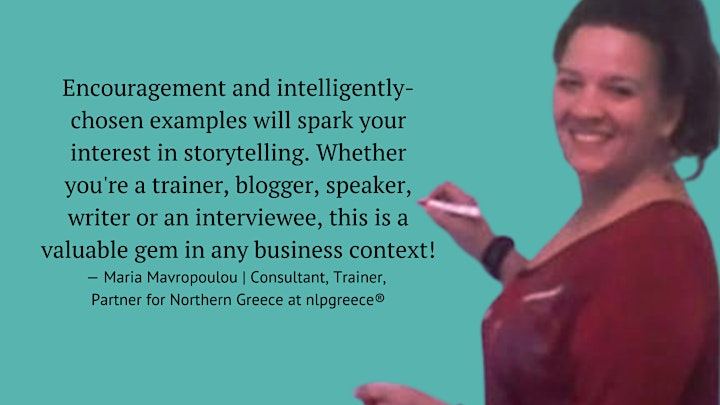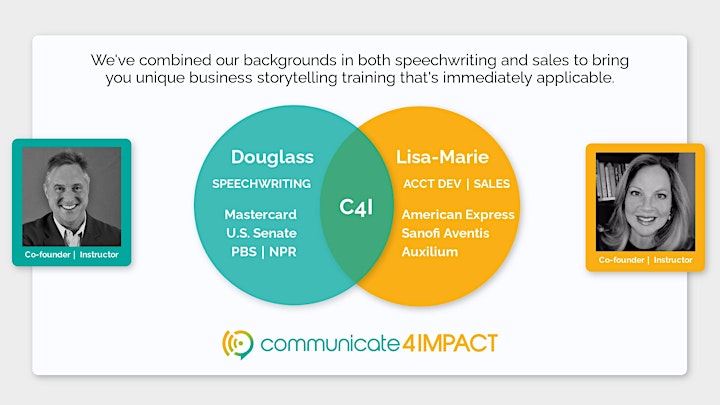 Meet Your Instructors
Meet Douglass and Lisa-Marie Hatcher. Douglass has been a speechwriter trusted by senior politicians and Fortune 500 CEOs for 20+ years, including former US Senator Olympia Snowe and former Mastercard CEO, Ajay Banga. He also created and led highly popular business storytelling training while working at Mastercard.
Lisa-Marie has over two decades of experience as a highly successful sales and account development professional in both the fintech and pharmaceutical spaces, including American Express and Sanofi-Aventis.
Together, they combine their experience at successfully crafting persuasive messages to teach business owners how to use storytelling to differentiate their brands and create competitive advantage.