Description
Do you have the opportunity to use your natural talents on a daily basis? Chances are, you don't.
In today's world, we devote more time focusing on shortcomings than developing strengths. The most effective way to empower yourself and others is to see each person in terms of his or her strengths. Discover how developing and focusing on strengths will empower you and your team to succeed by building better relationships and maximizing individual and team performance.
This workshop is designed to teach you how to develop strengths and communicate effectively in professional and personal relationships. Learn how to understand the people in your life to improve communication and empower yourself and your team for success.
Perfect for:
Team building for businesses of all sizes
Growing leadership skills in management teams
Professional development for mid-level employees
Enhancing business knowledge for small business owners
Relationship building skills for aspiring entrepreneurs
Led by: Kathy Neyman
As a prerequisite, each individual must take the Top 5 CliftonStrengths Assessment. Assessment cost of $19.99 is not included in registration.

TEAM DISCOUNT: Businesses wishing to send a team of 5 or more employees, please contact Katie Williams for information regarding special team discounts.
Sponsored by: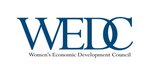 If you like this event, you will also enjoy:
The Five Dysfunctions of a Team | Aug 2
Contact Information:
katie.williams@catalystcenter.org
256-428-8190
Scholarships are available to qualified clients. Click here to download the application. Not a member? Click here to sign up for instant savings.
---