Description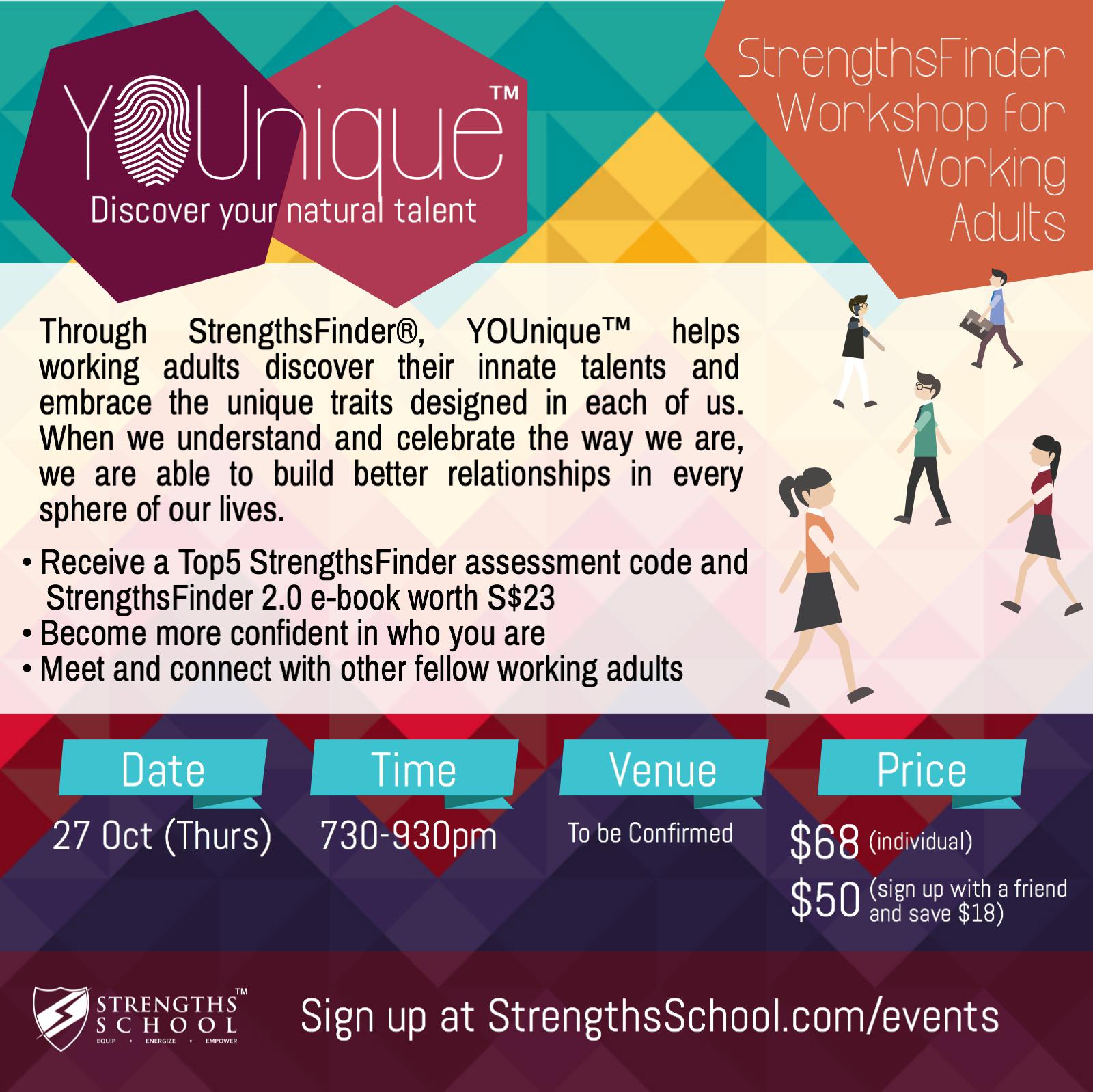 Register your interest to uncover how you can use StrengthsFinder® to discover your innate talents and embrace the unique traits designed in each of us. Together with Gallup Certified StrengthsFinder® Coaches Victor Seet, Jason Ho and Charissa Ee, you will get to understand, celebrate the way we are and build better relationships in every sphere of our lives.
We all know that relationships aren't easy to navigate, hence YOUnique™'s material is designed to take you on a personal journey to live your life with clarity by understanding how to relate to others in your family, friends, co-workers, dating relationships through your innate talents.
By signing up with YOUnique™, you will:
• Receive a Top5 StrengthsFinder assessment code and StrengthsFinder 2.0 e-book worth S$23
• Become more confident in who God has created you to be
- Know your God-given talents and how to apply them.
- Discover simple and practical communication and relationship skills
- Apply the session material in your day-to-day life
- Meet and connect with other fellow single working adults
Cost of workshop:
Individual registration - S$68
Register with a friend - S$50 each person
Date & Time:
27 October 2016, Thursday 7.30 to 9.30 pm
Venue:
To Be Confirmed (TBC)
Light refreshments will be served
Brought to you by Strengths School™ Singapore.