Description
The snow in March postponed our Sunshine Week Kickoff celebration of the freedom of information and open government. The SUNSHINE IS BACK and the Department of Commerce (DOC) and Census Bureau will cohost an event, "Strengthening Transparency through Open Data and Access to Information," open to the public on June 20, 2017, 9:00 a.m. to noon in the Department of Commerce Research Library.
The purpose of the event is to provide a forum:
To inform the public about DOC and bureau accomplishments in becoming more transparent through the release of data and access to information.

To gain insights from groups outside of government on access to data and information.

To provide an opportunity for a dialogue with the public on how far we have come, and think about what more can be done regarding access to information and data.
Agenda Below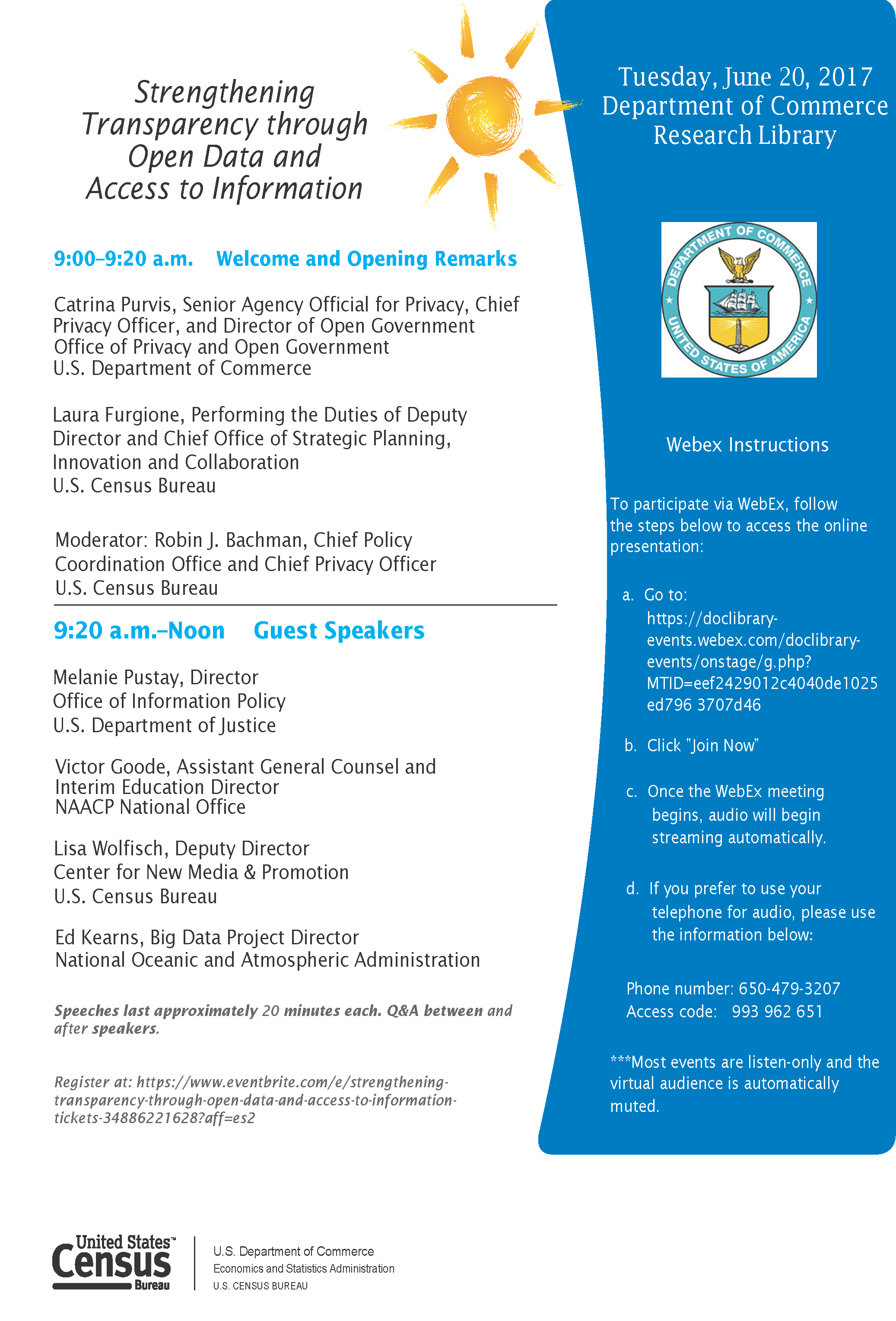 WebEx Instructions:
1. To participate via WebEx, follow the steps below to access the online presentation:
a. Go to https://doclibrary-events.webex.com/doclibrary-events/onstage/g.php?MTID=eef2429012c4040de1025ed7963707d46
b. Click "Join Now".
c. Once the WebEx meeting begins, audio will begin streaming automatically.
d. If you prefer to use your telephone for audio, please use the information below:
Phone number: 650-479-3207
Access code: 993 962 651
***Most events are listen-only and the virtual audience is automatically muted.